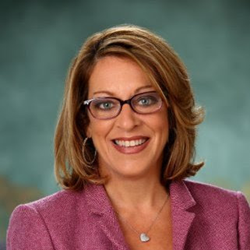 Los Angeles, Ca (PRWEB) April 13, 2017
Maureen L. Torrisi, owner of MLT Design Group of Andover, MA, had always dreamed of owning a design business but never had the courage or confidence to actually go through with it. Maureen certainly had the experience and the drive. After many years of working in the Real Estate Development as a project manager and the home improvement sector, life has a way of taking people in different directions. Marriage and children were Maureen's priority for the last few years.
Life changes again and Maureen found herself in need of a job to help support herself and her children. Maureen got her real estate license and tried her hand in selling real estate. "I couldn't stand it, and knew what I loved was getting homes ready to sell, or to live in," said Maureen.
With only experience and no formal training in the home design field, Maureen decided to google "Home Staging Certification" and The Academy of Home staging & Design popped up. Maureen enrolled in the August 2016 course in California and flew across the United States in pursuit of a dream. "It was the Certification Class that changed the way I looked at myself, my passion, and 'Business.' Bonus was the instructor teaching was Kim Kapellusch, the founding member of this program."
After graduating from the Academy's Advanced Home Stager and Design Pro Certification Dual Course, Maureen jumped right in to start MLTDesign Group and was invited to do a presentation for a large brokerage firm because they were in need of a stager. Maureen landed the job for the firm as their go-to stager. With a guarantee of at least 40 consultations a year, Maureen will be well on her way to establishing a viable staging business in her area. "I am fully equipped with the tools and knowledge I received from The Academy and contribute my confidence and future success to Kim and The Academy.'s training," said Maureen.
The Academy of Home Staging & Design couldn't be more proud of Maureen and all of their students.
Maureen's story is typical of the students of The Academy's Staging Certification courses since 2007.
For more information on Maureen's Staging Business click here: MLTDesigngroup.com
For more information on Staging Courses: The Academy of Home Staging or call 800.574.5576