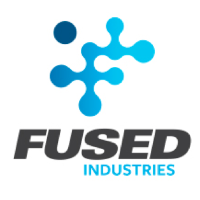 The coming together of Meiners and Sigala presents a tremendous opportunity for our loyal customers.
Houston, Texas (PRWEB) January 19, 2017
Meiners Construction, heavy civil construction provider, and Sigala Contracting, industrial services provider, announced this week that they have integrated to become a combined entity under the name FUSED Industries. The combination represents the next phase of transformation for Meiners and Sigala— extending construction capabilities to offer a full-line of services for industrial plants and municipal markets across the Gulf-Coast Region.
Terry Taylor, CEO of Fused Industries, stated: "The coming together of Meiners and Sigala presents a tremendous opportunity for our loyal customers. It is a highly strategic, value-enhancing step that brings together the unique strengths of two great companies to deliver the highest quality of industrial plant services."
Sigala Contracting offers deep expertise in process piping fabrication and the core disciplines of specialty welding, structural steel fabrication, site installation, and plant maintenance. Their skilled craftsmen and millwrights have supported countless projects across Houston— equipped with the tools and expertise necessary to execute a wide range of complex industrial process challenges.
For over 25 years, Meiners Construction has built a reputation as an expert in heavy civil construction. Their expertise spans the industry from municipal reconstruction to large industrial expansion projects, specializing in infrastructure development, underground utilities, mass excavation, road and bridge projects.
FUSED Industries brings together best-in-class product, technology and multi-craft service capabilities across process piping, fabrication, installation and maintenance as well as heavy highway, bridge and water / wastewater / storm drainage utility construction, to serve various markets including manufacturing, chemical, petrochemical, refining, midstream/pipeline and municipal. With this new venture, FUSED will focus on offering an integrated approach that trims waste and diminishes risks for projects of all sizes.
The new office for FUSED industries is slated to open February 2017 at location 14155 West Hardy Toll Road. To learn more about FUSED capabilities and services, please visit http://www.fusedind.com.
About FUSED
FUSED Industries is a full service industrial and heavy civil construction contractor with the capabilities to support your project from start to finish. We are committed to providing the expertise, assets and performance record to deliver optimum results— on-budget and to your specifications. Joined in the pursuit of your objectives, FUSED serves as an extension of your team, bound by our commitment to your success.