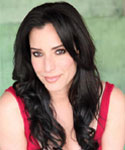 This class is a moving experience because it is such an empowering one. ~Beverly P., Los Angeles
Los Angeles, Ca (PRWEB) February 20, 2017
The Academy of Interior Design offers a five day Interior Design Course. The Interior Design field has always been a field that has required a four year degree or at least that has always been believed. There are two year certificates offered out there that require a student to enroll in a college and attend class. But what if there is no time to attend a formal college? What if there was an Interior Design certification that can be done in 5 days? How can that be? Well, there is.
After many hours of conceptualizing, Kim Kappelusch and Wanda Colon came up with a five day business in a box concept for Interior Design. Kim's Academy of Home Staging and Design has been instructing a proven and successful five and six day Home Staging course for nearly 10 years and decided to use the same concept to develop the Interior Design Certification, and the course was born.
It is possible to learn Interior design in five days and even learn how to start your own business. Hands on acumen is the key. The Academy of Interior Design has rolled out a five day course that will be hands on instruction and individual assistance that is like no other Course.
The journey: The Academy begins the moment the student walks through the doors and will personally be guided in the direction, and to the level, of the desired success in the Interior Design arena. At every turn, students' creative exploration is encouraged and nurtured through unique hands-on exercises coupled with mentoring and expert industry advice. Regardless of previous experience, this program is specifically developed to take each student through a learning progression from beginning to advanced techniques, covering every aspect of design and business acumen needed to thrive in this truly rewarding, creative world of interior design.
The Academy of Interior Design is committed to providing the best training and learning experience. Here is the five day Itinerary:
Day 1:
Start new design career on day one with an overview of Interior Design. This module will include: Flooring, Textiles, Drapery, Wallpaper, Furniture Styles, Space Planning and Deciphering Blue Prints, and finally Kitchen and Bath Design
Day 2:
On Day two, an overview of Olioboard software, Mock Client exercises, Learn about Trend Spotting and Architecture and Color forecasting and exercise. View how furniture is made at the Century Furniture Showroom, learn proper lighting guidelines and introduction to different types of lighting at the Architectural Lighting Showroom, and receive inside knowledge on how to work with Trade-Only resources and representatives at the Bassman Blaine Showroom.
Day 3:
Day three will include Building a Portfolio and learning the design process from Start to Finish. There will be a Wecora Software Demo along with interactive exercises. Become polished in client interactions with Mock Client Board Exercise and a Mock Client Presentation.
Day 4:
Day Four continue Mock Client Exercises in Kitchen and Bath.
Learn the business side of the industry including: Pricing Services and earning Commissions from Mark-ups; Attracting the Ideal Client, Closing the Deal, and Handling Objections; How to Select, Hire and Work with Contractors and Communication, Transparency and Integrity in design Services and be provided with some invaluable industry resources.
Day 5:
On Day Five continue the Business focus. Learn the value of creating a Dynamic Website and discover inside tricks on how to get on the first page of Google. Learn the ins and outs of Marketing, Advertising and Promotions to Procure Clientele. Receive crucial content for a Business Card, Brochure and Website.
Get important tips on Building a Team. Define and document roles and procedures. Get the inside scoop on creating contracts and Business Insurance. Learn systems and best practices with Administrative Tools and Helpful Apps.
A sample 30 day plan will be provided for a quick business start up and all Business Documents needed to launch a new Interior Design Business.
The Academy of Interior Design is offering this course June 26-30, 2017 in Los Angeles, Ca. All Design levels welcome.
For more information click here: The Academy of Interior Design or call 800.574.5576.