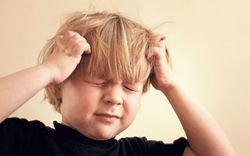 Miami, Florida (PRWEB) January 20, 2017
Lice Troopers, the lice removal company based in South Florida, has seen a spike in head lice cases in families with school-aged children since the holiday season.
"It happens every year around this time," says owner, Arie Harel. "Many people spend the holidays with their families, sharing hugs and taking photos, which is the head-to-head gateway that lice need to spread."
As children return to classrooms untreated, lice spread rapidly from child-to-child. Each of those children infested can possibly spread the pests to their families if not detected early and treated.
"Our most common clients are school-aged children but within the last two weeks, we've seen not only more children in our treatment centers, but also more parents, grandparents, and caretakers," says Harel.
To combat the epidemics, Lice Troopers is working with local schools to schedule school-wide lice screenings to catch and stop the epidemics before they continue to spread. Lice Troopers is also offering free lice screenings at their treatment centers by appointment. For more information, visit http://www.licetroopers.com or call 800.403.5423.
Lice Troopers is the all-natural, guaranteed head lice removal service that manually treats and removes head lice safely and discreetly in child-friendly treatment centers, or other chosen location. Providing safe solutions for frantic families, the Lice Troopers team has successfully treated thousands of families with pediatrician-recommended services that may be reimbursed by many major health insurance carriers, flexible spending accounts and health savings accounts.