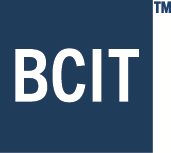 Wheaton, IL (PRWEB) January 19, 2017
Software, videos and instructor expertise rounded out the full experience
Aleyant, an innovative leader in providing robust software services to the graphic communications industry at value-driven prices, today reported that it has donated its Aleyant Pressero™ and eDocBuilder™ web-to-print solution to the British Columbia Institute of Technology (BCIT) Graphic Communications Technology Management (GTEC) program for use in its web-to-print curriculum.
"We are very lucky to have the full support of the local printing industry and industry suppliers for our institution, and our thanks go out to Aleyant for their generosity in donating this software," said Wayne Collins, GTEC Program Head and the program's only full-time employee. "Our unique model at this polytechnic institution started by partnering with the BCPIA industry association to seek high-level managers as instructors, who typically teach one class per term. This keeps our curriculum current, and what we really deliver is a two-year diploma that trains entry-level managers into the industry. It's like a two-year job interview."
Aleyant's software donation and access to its online training videos created a potent learning experience for students, Collins said. "Our students have a lot to accomplish over a 14-week course, and assigning them videos to watch as homework helped boost the course content. They had two hours of course work and 12 hours of video each week. But it was also critical that we had the actual software. The videos are important and a demonstration of Aleyant's commitment to having the best tools for training customers, but it is equally important for students to be able to translate what they learned into actual hands-on interaction with the product."
"We believe strongly in giving back to the industry that has given us so much," said Greg Salzman, Aleyant's President. "Attracting fresh talent to the industry and educating them on state-of-the art work processes and solutions is more critical than ever before as our workforce ages and our industry continues to undergo unprecedented dynamic change. We are pleased to be able to contribute to the BCIT program and look forward to an ongoing relationship with the institution and its students."
The web-to-print course was taught by MET Fine Printers manager Steve Tomljanovic. "Thanks to Tomljanovic's efforts and the generosity of Aleyant, students were able to use Aleyant Pressero™ web-to-print and its eDocBuilder™ variable data tool to create web-to-print sites and documents, and to then produce their products in our state-of-the art production lab with electrophotographic, inkjet, offset and flexo presses. Students invented a company and then produced products for that fictitious company. One team took their production to a new level with packaging elements in their solution, and this was something we had not done before. Customized packaging opened new horizons for us here at GTEC! They had the tools in the lab, and they took advantage of them in new ways."
Collins also complimented Tomljanovic on the real-world expertise he brought to the course. "Steve was a manager at MET Fine Printers," he said, "where he was in charge of their web-to-print services as a programmer and web-to-print specialist. He knows Aleyant's products well. As an added value, he is also a commissioned sales rep for the firm and was able to show students how he used web-to-print to win business."
Collins has big ideas for future web-to-print sessions. In addition to document creation and production, he would like to investigate adding curriculum around pricing tables and their connection to MIS as well as other aspects of advanced web-to-print solutions to round out the student experience.
Collins concluded, "If a group of students just coming into the industry can get the tools, use them that quickly and develop the kinds of products our students produced, I am confident they will be well-prepared to join a company upon graduation and get a profitable web-to-print operation up and running right away!"
Download the full BCIT story here: http://aleyant.com/page/web-to-print-case-studies.
For additional information about Aleyant offerings, please visit http://www.Aleyant.com or call +1.630.929.0104. Our blog can be found at blog.pressero.com.
About Aleyant
Founded in 2005, Aleyant is an innovative leader in providing robust software services to the graphic communications industry at value-driven prices. Aleyant creates web-to-print, estimating & production, and prepress automation workflow software for graphic arts professionals. By unifying production processes, we expand our customers' ability to be more available, efficient and profitable. Aleyant's flagship web-to-print software, Pressero, is a highly customizable retail and business-to-business storefront interface and has launched many of its clients into the exciting world of Internet-based print sales. Aleyant also offers a web-based online design and variable data publishing (VDP) system, eDocBuilder™, as a separate product, as well as Aleyant tFLOW, a powerful digital and large format automation workflow solution that is integrated into the Aleyant ecosystem. Aleyant PrintJobManager™ is a cloud-based print job manager solution that quickly generates estimates and market-driven pricing, provides job management, raw material inventory tracking and planning across a wide variety of print production technologies and applications. It includes a Zapier account for connectivity to over 750 apps. Aleyant solutions are already integrated with multiple MIS and web-to-print systems and are easily integrated with other third-party offerings commonly used in printing operations.