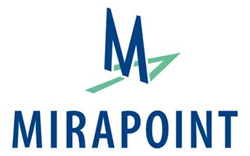 With IceWarp, Mirapoint customers will have access to world-class features on a proven, stable, messaging platform.
WASHINGTON D.C. METRO AREA & BRIDGEWATER, N.J. (PRWEB) January 30, 2017
IceWarp, the global messaging and collaboration solutions provider acquired the Mirapoint customers, related assets and technology rights to Mirapoint Message Server, RazorGate and RazorSafe appliances from Synchronoss Technologies Inc., the mobile cloud innovations leader.
Synchronoss sold its strategic Mirapoint assets to IceWarp ensuring continuity for the existing Mirapoint customer base, some with 100,000+ mailboxes, through technical support backed by IceWarp's 16 years of expertise in the messaging space and easy access to IceWarp's business-grade Email, Storage and Real-Time Collaboration tools. IceWarp has proven success with large corporations such as Inmarsat, Oracle Micros, Canon and Toyota, providing high-volume email on a modern, intuitive and easily extensible platform. This success will now be extended to SMB's, enterprises and Service Providers alike through the Mirapoint relationships. "We are very happy that this acquisition represents a new path forward for our loyal customers. With IceWarp, our customers will have access to world-class features on a proven, stable messaging platform," says Dave Richards, General Manager (Synchronoss).
Mirapoint Messaging Server is an award-winning enterprise messaging appliance designed for private-cloud deployments, which delivers 99.999% uptime reliability at an exceptionally low TCO. The security, simplicity and peace of mind has made it a solution of choice in educational institutions, government entities and tier-2 and 3 service providers around the world. It features a hardened operating system with the easy deployment of a plug-and-play device.
Mirapoint RazorGate is an email security appliance that provides simple, multi-layered, anti-spam and anti-virus protection at the network edge to block up to 98% of email threats. Combined with the Messaging Server's mail transfer and with redundant hardware components it's capable of providing proven 99.999% reliability equating to less than six minutes of unscheduled downtime per year.
Mirapoint RazorSafe is an email archiving appliance for e-discovery, end-user productivity, business data mining, and compliance/audit challenges in an all-in-one solution. The intuitive and powerful search engine can automate the legal hold process, saved searches and data retention policies. Visualization tool provides useful insights into organization's internal communications.
For Mirapoint customers that are running products other than the messaging, security and archiving, IceWarp has the same or better replacement solution for mobile synchronization, real-time security, desktop software and even productivity applications through its strategic partnerships with Microsoft, Kaspersky Labs, eM Client and others vendors.
"The past 20 years have seen Mirapoint, as well as other IceWarp competitors, rise and fall. We're grateful to our innovation and to our customers, so that today we can mark this acquistion an IceWarp success. And to those wondering what will become of the email industry in another 20 years, I have to say that in IceWarp we're not trying to kill email. We're just making the next logical steps that bring email into the 21st century," stated Adam Paclt, CEO of IceWarp.
About IceWarp
IceWarp is a global provider of professional collaboration and communication tools for companies of all sizes. For more than 16 years on the market, IceWarp has become one of the most advanced alternatives to Microsoft Exchange, Office365 or Slack. IceWarp's all-in-one solution includes Secure Email, Calendaring, Online Documents and TeamChat for real-time collaboration. IceWarp Server is available as a service or as a software. It can be completely whitelabled to match company's brand without any coding required, making it the first choice for service providers searching for technologically advanced added value service.
For more information, please visit http://www.icewarp.com or connect with us on Twitter and Facebook.
About Synchronoss Technologies, Inc.
Synchronoss (NASDAQ: SNCR) is an innovative software company that helps both service providers and enterprises realize and execute their goals for mobile transformation now. Our simple, powerful and flexible solutions serve millions of mobile subscribers and a large portion of the Fortune 500 worldwide today.
For more information, visit: http://www.synchronoss.com