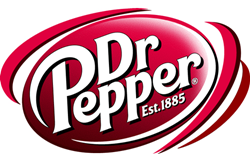 Education is an integral part of SABEResPODER's mission. We believe that every person should have equal access to higher education regardless of financial resources.
Los Angeles, California (PRWEB) January 24, 2017
Dr Pepper and SABEResPODER, an organization devoted to developing innovative and educational programs for the Spanish-speaking community in the US, have teamed up to offer a Hispanic Scholarship Giveaway. The Hispanic Scholarship is awarding up to $50,000 dollars in scholarships to Latinx students. SABEResPODER and Dr Pepper will award 20 scholarships. Each scholarship will be in the amount of $2,500.
The scholarship is open to students who are at least 18 years of age or older on 12/26/16 and live in the United States (residents of New York or Florida are not eligible for this scholarship). Students must be currently enrolled or will be enrolled by Fall 2017 in a full-time associate's or bachelor's degree program.
The application deadline closes on February 6, 2017.
Additional details and application to enter may be obtained on the scholarship website at http://scholarships.saberespoder.com/rules.html.
How to Enter and Apply:
Students will need to upload a video on their Facebook page that describes their educational goals and what inspired them. In addition, the video post must be tagged with the hashtags #SomosLatinx, #SABEResPODER, #DrPepper and be made publicly viewable.
Awardees will be selected based on the content and quality of the writing sample, content and quality of Facebook video, number of shares and likes on Facebook post.
About SABEResPODER:
SABEResPODER is an organization dedicated to empowering the lives of Latinos through a trusted brand that is an established resource to the community. Through their multiple platform networks, they deliver educational content on relevant topics that improve people's lives. Their mission to educate people and empower lives is woven throughout a network of video, print, mobile, digital, and educational events that offer practical tools for Latinos who are actively seeking information and solutions to further establish themselves in U.S. society.
For more information about SABEResPODER and the scholarship giveaway, visit http://scholarships.saberespoder.com/index.html.