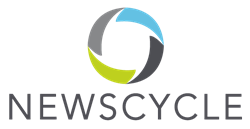 Bloomington, MN (PRWEB) January 26, 2017
NEWSCYCLE Solutions announces an agreement with Newsday Media Group in New York to install the NEWSCYCLE Circulation, Circulation InSight and SubscriptionLink platform for all Newsday's daily and weekly publications. The NEWSCYCLE Circulation platform will manage print and digital subscription, and will be deployed in the NEWSCYCLE Cloud hosting environment, powered by Amazon Web Services.
Newsday will use the NEWSCYCLE Circulation system to manage the end-to-end workflow for its circulation and distribution processes. The software is designed to help boost subscription sales and includes campaign management tools, which enables the system to provide targeted offers to current and prospective subscribers.
Ed Bushey co-Publisher of Newsday said, "We're investing in our organization's future and are pleased to partner with NEWSCYCLE, a leader in the industry."
"NEWSCYCLE Circulation is in use at 90% of the top dailies in the U.S.," said Donna Beasley, Director of Core and Commerce Product Strategy at NEWSCYCLE Solutions. "The system is intuitive to use and will provide Newsday with quick and easy access to valuable data."
Circulation InSight analytics software will allow Newsday to gain deep access to digital subscription information. Reporting and business intelligence modules in the NEWSCYCLE system will provide opportunities to retain and expand readership through increased subscriber visibility.
SubscriptionLink is NEWSCYCLE's self-service portal to securely manage print and digital subscriptions from any web or mobile device. SubscriptionLink is fully integrated with the NEWSCYCLE Circulation system, and will enable subscribers to complete transactions and update account details such as payments, address changes and delivery preferences in real-time, from a single online web page.
Winner of 19 Pulitzer Prizes, Newsday is headquartered in Melville, New York, and its publications serve Nassau and Suffolk counties, Long Island and throughout the New York City metropolitan area. Newsday Media Group properties include the award-winning Newsday.com; amNewYork, New York City's most widely circulated free daily paper along with its mobile app and amNY.com; and Newsday Local Publishing, one of the Northeast's largest groups of weekly shopper publications.
About NEWSCYCLE Solutions
NEWSCYCLE develops and delivers software technology that empowers the global news media industry. Our editorial, advertising, circulation and mobile solutions enable publishers to drive profitability, accelerate digital business models and optimize core print operations. We help our clients create stronger, better-informed communities while safeguarding the integrity of news, advertising and customer information. NEWSCYCLE is a trusted partner serving over 1,200 media companies with 3,000 properties producing more than 8,000 titles in 30 countries. Our company is headquartered in Bloomington, MN and has U.S. offices in Florida, Michigan and Utah; with international offices in Denmark, Germany, Malaysia, Australia, Sweden, Norway, Canada and the United Kingdom. Please visit newscycle.com for more information or write to us at info(at)newscycle.com.
Media Contact:
Lisa Speth
NEWSCYCLE Solutions
Marketing Communications Manager
lisa.speth(at)newscycle.com