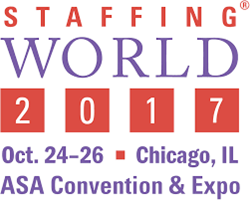 With this creation of API functionality, we are now providing our clients with a heightened ability to integrate their current on-boarding system with the TC Services USA platform." – Michael Markowitz, VP of TC Services USA, Inc.
(PRWEB) February 01, 2017
TC Services USA, a nation-leading expert on the WOTC (Work Opportunity Tax Credit) program, has been praised for its leadership and expertise in providing tax credits to its clients, often completely nullifying their income tax liability.
TC Services USA is receiving extensive praise for its ability to implement the WOTC (Work Opportunity Tax Credit) program using cutting-edge API technology. WOTC is a tax credit to the employer in the amount of $2400 - $9600 per eligible new hire. For a typical staffing agency, this program yields over one million dollars in tax credits each year.
Collecting WOTC is easy and requires no effort from companies who enroll. TC Services conducts all necessary processing, and guarantees the highest tax credit dollar results, due to more advanced technology, greater database access and more thorough research.
"TC Services USA offers countless benefits to staffing firms," Michael Markowitz, the company VP explains. "Our company is unique in that we offer easy API integration with our clients' existing HR software, a paperless system, and thorough back-up documentation submitted with each employee's application; this advanced use of technology and attention to detail result in a greater number of employees being certified, and ultimately, bigger returns for business owners".
Markowitz, who represents the company at many events, said that a plethora of new staffing companies have enrolled in the WOTC program this year. He attributed its success to TC Services USA's commitment to excellence in customer service and to its clever strategies in maximizing each client's tax credit dollars.
TC Services USA not only offers a convenient, streamlined application process for employees, but also oversees the entire screening process, from conception to completion. This eliminates unnecessary micromanagement for employers, and ensures the maximum amount of tax credit returns. In addition to offering their services directly to business owners, TC Services also partners with providers who offer their clients the ability to claim the Work Opportunity Tax Credits through a convenient and stream-lined process.
About TC Services USA Inc http://www.tcservicesusa.com TC Services USA.
TC Services USA is comprised of an acclaimed team of tax professionals, and technology and accounting executives who are committed to delivering the best tax credit consulting and processing to large-scale companies. The TC Services USA organization is also the owner of WOTCsoftware.com, a revolutionary platform that enables companies' new hires to complete the required form online. Companies enroll in the WOTC program free of charge; when tax credits are claimed, a small percentage is deducted. For more information, visit TCservicesUSA.com. TO ENROLL IN THE WOTC PROGRAM, visit wotcsoftware.com. For more information visit TCservicesUSA.com http://www.tcservicesusa.com TC Services USA. TO ENROLL IN THE WOTC PROGRAM, visit wotcsoftware.com http://www.wotcsoftware.com Enroll Now.