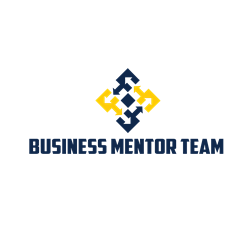 Our team of volunteer Mentors is comprised of successful entrepreneurs and business executives who share their expertise with other small businesses.
Scottsdale, Arizona (PRWEB) January 30, 2017
It's not easy to succeed as a small business. Half of all small businesses fail within the first five years and two-thirds within the first ten, according to the U.S. Small Business Administration. But Arizona's Business Mentor Team (BMT) is helping entrepreneurs beat the odds.
"Our team of volunteer Mentors is comprised of successful entrepreneurs and business executives who share their expertise with other small businesses," says Rich Murphy, BMT CEO and Chairperson. "We exist to help small businesses succeed." We are also pleased to announce the BMT has been approved as a non-profit, 501(c)(3) organization.
BMT's Mentors have diverse areas of expertise, including accounting, finance, marketing, management, sales, operations, business transition and more.
BMT has developed a unique approach to mentoring. It starts when a business owner, called a Mentee, request to join the program. He or she is matched using detailed skills and behavioral assessment and an interview with two Mentors to gain a clear understanding of their business and its needs. The Mentee is matched with a primary Mentor who adds value where it's needed most. The primary Mentor can bring other Mentors into the process as needed. To address key issues identified in the initial goal setting process, Mentees meet with their Mentors once a week for a full 26 weeks.
Additionally, the Mentoring team meets on a monthly basis to discuss how to help the primary Mentor deliver the best possible learning experience to the Mentees. The result is a team mentoring approach through the primary Mentor. The Mentee benefits from the entire group's expertise.
"If you want to get help, you have to tear down the barn doors," says former Mentee Tammy Lienhart, CEO of PC Links LLC, dba Linking It Together, a supplier of hard to find electronics products in Tempe.
For Lienhart, that meant rebuilding her company's marketing program under the guidance of BMT Mentor Jim Roth, a business broker with expertise in strategic planning. Soon after, she landed one of the world's largest hotel casinos as a client.
"It hasn't even been a year," says Lienhart, who completed BMT's program last spring, "And we've already grown 25% over the previous year."
"Mentees can expect to have access to Mentors who are very passionate about providing their services," says BMT graduate Patrick Ramirez, President and founder of Assured Engineering Concepts in Phoenix.
Ramirez, a soft-spoken engineer and former military officer, excels in planning and organizational tasks, but knew he could use help sharpening his sales skills. He was impressed by the thought and care that went into matching him with a Mentor. Ramirez was paired with Allan Himmelstein, an extroverted sales pro with a track record of building successful sales teams.
Himmelstein, CEO of Sales Coach AZ, gave Ramirez strategies for targeting prospects and generating leads, while introducing him to valuable contacts in his field.
"Our pairing was perfect," says Ramirez. "I got so much out of every meeting."
To date, more than 100 small businesses have successfully completed BMT's program. Mentees pay a modest fee to cover the programs administrative expenses. The fee represents about 20% of the cost businesses would pay to consultants or coaches for similar services.
How does one know if BMT's mentoring program is right for you? Potential Mentees are invited to attend a complimentary 30 to 60 minute discovery session to determine if the program is a good fit.
Entrepreneurs interested in participating in BMT's program can learn more about the program and request a discovery session at http://businessmentorteam.com. Experienced business people interested in becoming a mentor will find information on the website as well.
To request an interview with a BMT spokesperson, contact Patty Hughes, President of Strategic Marketing Services and BMT Mentor at pattyh(at)azstrategicmarketingservices(dot)com or 480-939-2616.
# # #
For more information, contact:
Business Mentor Team
mentor(at)businessmentorteam(dot)com
http://businessmentorteam.com/
T: 928-792-1796