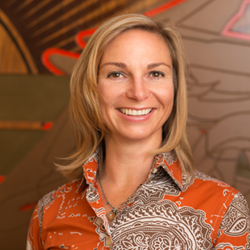 Rebecca's rich experience at Microsoft and as an entrepreneur brings invaluable technical and leadership expertise in the development of enterprise-class platforms," said Scott Case, COO of EnergySavvy.
Seattle, WA (PRWEB) January 31, 2017
EnergySavvy, the cloud solutions company that helps utilities transform through modern customer insights, engagement and operations, announced today that technology industry leader Rebecca Norlander will join its board of directors. Ms. Norlander brings strong technical and product acumen to the board which also includes Tom King, the former CEO of National Grid and chair of Alliance to Save Energy, as well as venture investors from GXP Investments, EnerTech Capital, Prelude Ventures, and Pivotal Investments.
"Rebecca is highly regarded as a technology leader, mentor, and entrepreneur. She brings an infectious spirit to all that she does," said Aaron Goldfeder, CEO and co-founder of EnergySavvy. "It is humbling and a privilege to have her join our board as EnergySavvy enables utilities to adapt to the customer-focused and clean energy era."
"I've been a huge believer in both EnergySavvy and Aaron Goldfeder for years," said Ms. Norlander. "As an early investor in EnergySavvy, I believe strongly in the importance of energy efficiency and clean tech. With EnergySavvy at the forefront of the utility industry transformation, I'm very excited to be a part of the team charting the trajectory."
Currently Ms. Norlander serves as CEO of Samepage Health, and was CEO and founder of Health123. Prior to that, she has served in a variety of technical leadership roles at Microsoft including Windows XP leader, and as chief of staff for Ray Ozzie, then Microsoft's Chief Software Architect.
Last year, EnergySavvy completed a Series D round of $14 million in equity financing, bringing the company's total financing to over $27 million. GXP Investments, the investment affiliate of Great Plains Energy and the parent of Kansas City Power and Light Company, was the lead investor with Inherent Group, Prelude Ventures, and EnerTech Capital also contributing.
"Rebecca's rich experience at Microsoft and as an entrepreneur brings invaluable technical and leadership expertise in the development of enterprise-class platforms," said Scott Case, COO of EnergySavvy. "We are excited to leverage her deep experience here as we build out and deploy the industry's first, cloud-based utility transformation platform."
About EnergySavvy
EnergySavvy provides cloud solutions to power modern utility transformation. Through data-driven insights, innovative customer engagement, and automated program delivery, EnergySavvy delivers the industry's only cloud-based utility transformation platform––purpose-built to enhance the customer experience and increase operational efficiency. Nearly 40 utilities and state programs rely on EnergySavvy to enable customer experience transformation in the modern, digital customer era. Learn more at: http://www.energysavvy.com