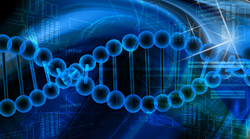 Today's FDA is overdue for another set of major reforms in key, fairly distinct areas.
Boston, MA (PRWEB) January 31, 2017
One Million Solutions in Health supports Dr. John Norris, JD, MBA; Chairman, Norris Capital, Inc., and FDDH, Inc.; Senior US Advisor to Kanagawa, Japan, Governor Kuroiwa and the Global Collaboration Center; Former Principal Deputy FDA Commissioner (2nd-in-Command) and COO of the US FDA; Former Harvard Faculty Member (GCC); and Former Faculty Editor-in-Chief, The American Journal of Law and Medicine in his efforts to catalyze FDA reform. In this webinar entitled "The Need for Several Types of FDA Reforms – And Tools to Implement Them" Dr. Norris outlines his recommendations.
As former 2nd-in-Command at the US FDA during President Ronald Reagan's administration, Dr. John Norris' thesis is that today's FDA is overdue for another set of major reforms in key, fairly distinct areas. Learn about his ideas via this webinar.
Dr. Norris' key ideas for reform answer the following question: What kinds of reforms would make a critical difference in terms of total costs and safety, while not sacrificing in terms of (1) FDA's regulatory robustness and (2) FDA's reputation for "thoroughness at all costs"?
John Norris is a seasoned executive and board member who has received many awards in the life sciences, healthcare, healthcare-IT, and regulatory fields. He also taught health policy, management, and IT (FDA law, regulatory affairs, healthcare-delivery system and reimbursement reform, HC-IT reform, etc.) at Harvard for a dozen years.
He is best known as a healthcare/life sciences management, regulatory, and IT visionary. His passion is to work with new administrations to further reform the FDA and the healthcare delivery and payer systems.
Dr. Norris' focus includes: (1) personalized medicine reform, (2) IT-based blood, urine, feces, and imaging diagnostics and prognostics, (3) automated drug and device research, discovery, and clinical trials, (4) automated manufacture and marketing of drugs and medical devices, and (5) automated physician/nurse decision-support tools. These areas are just some of his key areas of interest, knowledge, and experience.
Review the webinar here: "The Need for Several Types of FDA Reforms – And Tools to Implement Them".
ABOUT ONE MILLION SOLUTIONS IN HEALTH:
As a not-for-profit, the goal of One Million Solutions in Health™ is to shape health care by sharing solutions and, importantly, to accelerate the discovery, development and delivery ... of innovative cures, treatments and preventative measures for patients around the world. By facilitating efforts to ensure organizations can Connect, Learn + Share, Innovate and Collaborate, our vision is to improve health care delivery, accelerate life sciences research and share patient and consumer-focused ideas and solutions.
By engaging scientists, entrepreneurs, investors, innovators, industry experts, health care professionals, and patients across various disciplines, and from around the world, we can utilize the power of the internet to disrupt things in a positive and transformative way to accelerate the movement of new solutions and scientific discoveries from the scientist to the patient.
The Technology Evaluation Consortium (TEC) brings together life sciences and/or health care companies and technology providers, and other relevant partners (e.g., government and Universities) to evaluate and validate technologies or services in a collaborative environment. The model empowers technology providers and industry end users to collectively assess a number of technologies in a cost-effective manner, producing a depth and breadth of results that no company can achieve alone.
We are on our way towards accelerating high-potential innovations, catalyzing investment and increasing awareness of, and support for, important ideas to improve health and save lives. We are thrilled to have you be a part of this transformative journey!
IF YOU HAVE A TECHNOLOGY, SCIENTIFIC DISCOVERY OR MEDICAL SOLUTION YOU WOULD LIKE US TO HELP SHARE WITH THE WORLD, CONTACT US.
For more information: http://www.onemillionsolutionsinhealth.org
CONTACT:
One Million Solutions in Health™
Dawn Van Dam
Executive Director & CEO
Email: dawn.vandam(at)onemillionsolutionsinhealth(dot)org
Phone: 416-402-8274
Twitter: @DawnVanDam