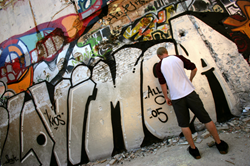 There are more advantages to rearing children in an environment that offers a well-balanced blend of love and discipline.
Montreal, Canada (PRWEB) February 04, 2017
There's nothing more abundant than parenting advice, whether it's online, on talk shows, or even coming from random strangers. But which approach works best? Should children be self-governing? How should rules be defined and mischievous behavior corrected?
Research by Queendom and PsychTests reveals that parenting style defines, to a large degree, the scope with which children view and display "good" and "bad" behavior as adults. A parenting style that is supportive yet firm is more likely to instill good values in children than overly strict, overly permissive, or neglectful parenting.
Analyzing data from 767 people who took their Integrity and Work Ethics Test, researchers at Queendom and PsychTests asked participants which parenting style was predominant when they were growing up. The four most commonly known parenting styles are as follows:
AUTHORITARIAN
What the style entails: Lots of strict rules and tough expectations, with very little freedom, warmth, and support.
How it impacts honesty and integrity as a child grows up: Children of Authoritarian parents are raised to follow rules without complaint. As adults, they may replace the child/parent dynamic with the employee/boss dynamic, and thus are less likely to break rules due to a fear of authority. They generally have a strong sense of right and wrong, but there are some exceptions. When asked "Under which circumstances is employee theft pardonable?", Authoritarian offspring were more likely to rationalize dishonest acts if the perpetrator was generally a loyal and honest person. Moreover, it appears that some Authoritarian children carry with them a strong sense of injustice from their childhood, when their own good behavior was unlikely to be rewarded.
Study stats:

35% said that an employee who commits a theft should be forgiven if he/she puts in a lot of overtime and asks for little in return.
30% said that the employee should be forgiven if he/she has been in the company for more than 10 years.
35% said that the employee should be forgiven if he/she has a clean record.
The study also reveals that compared to the other groups, Authoritarian children have a fairly cynical view of humanity, and believe that given the chance, most employees would misbehave. For example:

32% believe that the majority of employees would leave work early if they were sure their boss wouldn't find out.
26% believe that the majority of employees take unauthorized breaks.
20% believe that the majority of employees intentionally do poor quality work so that they can finish a task sooner.
PERMISSIVE
What the style entails: Lots of freedom, leniency, warmth, and support but few (if any) rules, boundaries, and expectations.
How it impacts honesty and integrity as a child grows up: Some children of Permissive parents never had boundaries and therefore, never developed a solid distinction between right and wrong. Many struggle to deal with authority because they expect to get away with a lot of their behaviors. Essentially, they have a strong sense of entitlement - if they want something, they often just take it.
Study stats: Children of Permissive parents were more likely than any other group to rationalize dishonest behavior. For example, if an employee commits an act of theft, this group believes that the act is perfectly justifiable if the employee:

Doesn't have a good salary (21%)
Hasn't had a raise in over 5 years (19%)
Regularly puts in overtime and asks for little in return (38%)
Is under stress (19%)
Is having problems at home (24%)
Is having financial difficulties (33%)
Has a clean record (37%)
In addition, 50% of children of Permissive parents believe that what's right and wrong depends on the circumstances, compared to 36% of the Authoritarian group, 37% of the Authoritative group, and 45% of the Neglected group.
NEGLECTFUL/UNINVOLVED
What the style entails: Neglectful parents are less likely to be involved in their child's life. They may not always be around, and when they are they are unlikely to set very many rules and boundaries. They also offer little in the way of support, encouragement, praise, and love.
How it impacts honesty and integrity as a child grows up: For some children of Neglectful parents, their frame of reference for rules and what's right and wrong is severely skewed. Teachers and authority figures are more likely to have difficulty with neglected children, even as adults. Without rules and boundaries, children of Neglectful parents struggle to draw the line between good and bad behavior.
Study stats: Children of Neglectful parents were more likely than any other group to consider certain dishonest acts acceptable. For example:

15% think it's OK to keep extra change if a cashier makes a mistake.
20% think it's acceptable for a father to tell a child to lie about his/her age in order to get into a movie for free.
35% believe it's fine for a parent to allow a child to take packets of condiments from a restaurant.
53% have no issue with jaywalking or crossing at a red light.
Not surprisingly, their unstable upbringing has also caused some neglected children to develop a cynical view of morality. For example:

10% believe that rules are made to be broken
25% believe that in order to succeed in business, you need to be deceitful and underhanded.
50% believe that it doesn't take much to turn an honest person into a criminal.
AUTHORITATIVE
What the style entails: Clear rules and boundaries, but with some degree of freedom and flexibility. Parents are strict but also warm and supportive.
How it impacts honesty and integrity as a child grows up: Authoritative parents instill the value of honesty in their children at an early age. They are more likely to openly discuss rules, why they're in place and why there are consequences to breaking them. While they may offer some leniency when it comes to rules and may even give their child the benefit of the doubt, they will also not hesitate to enforce a rule when necessary.
Based on Queendom and PsychTests' research, although children of authoritative parents are not immune to the temptation of theft, lying or rule-breaking (14% believe it's OK to buy pirated copies of movies or steal someone's WiFi) they are less likely than children of other parenting styles to engage in dishonest behavior.
"A parent's approach to rules, rule-breaking and mischievous behavior in general can have a significant impact on children's behavior when they become adults," explains Dr. Jerabek, president of PsychTests. "This isn't to say that children of authoritarian, permissive or neglectful parents are destined to go rogue and misbehave. Many grow up to be law-abiding citizens and good employees. Children of neglectful parents, for example, may use their difficult childhood as inspiration to thrive, make something of themselves, and not allow their past to hold them back. That being said, there are more advantages to rearing children in an environment that offers a well-balanced blend of love and discipline. Children of authoritative parents are more likely to be confident, to perform well in school, to be emotionally and socially well-adjusted, and to be self-reliant. Based on our study, they are also more likely to develop a strong sense of integrity that they carry into adulthood, and probably pass on to their own children as well."
Want to assess your integrity? Check out http://www.queendom.com/tests/take_test.php?idRegTest=3976
Professional users of this test can see a sample of the Work Integrity report:
WINS (Work Integrity Screening)
Request a free demo of this test and any other assessments from ARCH Profile's extensive battery: http://hrtests.archprofile.com/testdrive_gen_1
To learn more about psychological testing, download this free eBook: Spotting Diamonds in the Rough. (http://hrtests.archprofile.com/personality-tests-in-hr)
About Queendom.com
Queendom.com is a subsidiary of PsychTests AIM Inc. Queendom.com is a site that creates an interactive venue for self-exploration with a healthy dose of fun. The site offers a full range of professional-quality, scientifically-validated psychological assessments that empower people to grow and reach their real potential through insightful feedback and detailed, custom-tailored analysis.
About PsychTests AIM Inc.:
PsychTests AIM Inc. originally appeared on the internet scene in 1996. Since its inception, it has become a pre-eminent provider of psychological assessment products and services to human resource personnel, therapists, academics, researchers and a host of other professionals around the world. PsychTests AIM Inc. staff is comprised of a dedicated team of psychologists, test developers, researchers, statisticians, writers, and artificial intelligence experts (see ARCHProfile.com). The company's research division, Plumeus Inc., is supported in part by Research and Development Tax Credit awarded by Industry Canada.