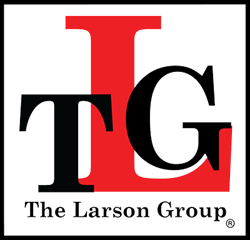 The Larson Group, a leading provider of Peterbilt parts and trucks, kicked off the new year by launching a new online purchasing platform complete with live chat functionality.
Springfield, Mo. (PRWEB) February 02, 2017
Family-owned full service dealer group, TLG Peterbilt, recently celebrated the implementation of chat and texting services for its truck inventory advertised with Truck Paper. Expanding the chat platform from its dealer website to include its Truck Paper inventory is slated to become a valuable resource for both the award-winning company and its customers across the nation.
The Larson Group (TLG), which specializes in providing quality Peterbilt parts, trucks and related services, expects to see the updated online truck inventory quickly become a trusted source of new and used Peterbilt truck listings for customers near and far, according to Vice President of Used Truck Sales Kevin Larson.
"We recognize that customers actively search for trucks through publications such as Truck Paper and their website, but they still have questions when looking over specs and photos," said Larson. "By partnering with Truck Paper to implement the chat platform on our advertised inventory, we are providing an improved customer experience that mirrors the same direct service we have created on our main dealer site, TLGtrucks.com."
Real-Time Messaging Integration
The refreshed dealer listings add to TLG's award-winning Peterbilt service by featuring a location-based live chat and text service that customers can take advantage of any time. The service, generated by messaging platform Contact At Once!, is accessible on every individual truck listing page and will primarily be managed by TLG's expert dealership representatives. Additionally, the service will be accessible as both a traditional desktop chat service and via text messaging, depending on whether the user visits the site via desktop or mobile device.
According to a recent Contact At Once! survey, about 70 percent of customers who message with businesses are likely to do so during the research and shopping phase of the purchasing process. "The primary benefit of incorporating Contact At Once! into TLG's newly configured Truck Paper pages is twofold: first, it makes it easier for prospective customers to take the next step in purchasing a new or used truck," said Tim Neville, Contact At Once! Commercial Truck Specialist. "Second, it helps those customers get their most important questions answered, which allows TLG's expert team to lock in sales and keep customers for life."
About Contact At Once!
Contact At Once!, a LivePerson company, helps boost engagement by making it easy for consumers to connect with vehicle manufacturers and dealerships to ask questions at the moment their interest is piqued. More engagement can translate into more sales, and that's why over 17,000 businesses rely on the Contact At Once! messaging platform to build connected relationships with online, mobile shoppers. For more information, visit contactatonce.com.
About The Larson Group Peterbilt
The Larson Group has been providing quality Peterbilt truck parts and exceptional service across the Midwest for more than 25 years. TLG has built teams of qualified, highly trained professionals to provide customers the best service for their commercial transportation needs at 21 Peterbilt facilities located across Arkansas, Illinois, Indiana, Kentucky, Missouri, North Carolina, South Carolina and Ohio.
For more information about The Larson Group's Peterbilt parts inventory or to experience its exemplary customer service first-hand, call 417.865.5355, visit TLGtrucks.com or contact Barbie Langston at blangston(at)tlgtrucks(dot)com.