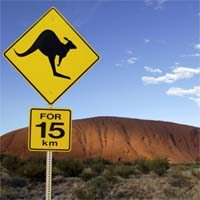 This study provides evidence for differences in the treatment and survival according to socioeconomic status...
Raleigh, NC (PRWEB) February 04, 2017
Researchers in New South Wales, Australia have uncovered what they say is evidence of a link between the type of mesothelioma treatment and outcomes a patient receives and the patient's socioeconomic status. Surviving Mesothelioma has just posted an article on the new research. Click here to read it now.
Doctors with the Asbestos Diseases Research Institute in Sydney used data from the NSW Cancer Registry to identify 910 mesothelioma patients who had received compensation for their illness.
They found that patients on the lower end of a socioeconomic status scale were nearly 20 percent less likely to receive appropriate mesothelioma treatments such as chemotherapy.
"This study provides evidence for differences in the treatment and survival according to socioeconomic status for compensated malignant pleural mesothelioma patients in New South Wales," concludes the report.
The article, published in the journal Respirology, found that the disparities existed even among patients who lived in larger cities, closer to higher-level cancer care.
"The prognosis for people diagnosed with pleural mesothelioma is often poor. It is discouraging to imagine that disparities in treatment may be driving it even lower in some areas," says Alex Strauss, Managing Editor for Surviving Mesothelioma. "It is certainly an issue that deserves further study to ensure that all patients have equal access to cutting-edge mesothelioma therapies."
To read the details of the Australian findings, see The Surprise Impact of Socioeconomic Status on Mesothelioma Survival, now available on the Surviving Mesothelioma website.
Linton, A, et al, "Geographic and socioeconomic factors in patients with malignant pleural mesothelioma in New South Wales and their impact upon clinical outcomes", January 31, 2017, Respirology, Epub ahead of print, https://www.ncbi.nlm.nih.gov/pubmed/28139858
For nearly ten years, Surviving Mesothelioma has brought readers the most important and ground-breaking news on the causes, diagnosis and treatment of mesothelioma. All Surviving Mesothelioma news is gathered and reported directly from the peer-reviewed medical literature. Written for patients and their loved ones, Surviving Mesothelioma news helps families make more informed decisions.