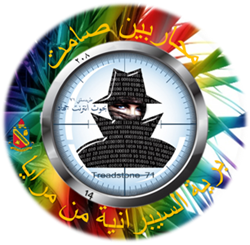 Our methods are taught to vendors, employed by the largest companies in the world, and based upon intelligence community standards.
Half Moon Bay, California (PRWEB) February 08, 2017
Treadstone 71 announced today enhancements and expansion of their industry leading Force Multiple Intelligence Advisory Services. "Our services deliver actionable intelligence to consumers enabling proactive threat mitigation strategies," said Jeff Bardin, Chief Intelligence Officer for Treadstone 71. "The intelligence community proven methods, structured techniques, and Kent/Heuer-based procedures increase client awareness of their threat posture while supporting rapid response to their cyber incidents."
The Treadstone 71 Force Multiplier Intelligence Advisory Services clarifies the cyber threat intelligence strategy while illuminating a path for tactical implementation. In developing this strategy, we adhere to guiding principles. Principles validated when building-out threat intelligence programs from Arizona to Australia. The Treadstone 71 advisory services enable:

proactive cyber defensive strategies, and accurate intelligence and information requirements, aligned to learned business needs
client understanding of organizational specific cybercrime, espionage, and sabotage targeting through timely and usable intelligence while accelerating incident responses through structured methods, integrated data and information sources and
the need for complete, usable, and relevant early warnings, threat estimates, strategic analysis, and research intelligence geared towards stakeholder requirements.
"We assist in stakeholder collaboration, priority intelligence requirements development, collection planning and execution," continued Bardin. "Our principles ensure clients deploy sound analytic tradecraft to support organizational needs and overall corporate strategies."
Treadstone 71 services include threat intelligence, competitive, and business intelligence functions. The landscape has changed. Clients require a broad base of knowledge about their adversaries, their motivations and tactics so they may better protect their customers, critical systems, and intellectual property.
"If you look at the industry, Treadstone 71 has trained professionals in the most critical industries including other organizations offering like services," stated Bardin. "These organizations require our expertise to rapidly and efficiently mature their cyber intelligence programs."
Treadstone 71 provides threat intelligence leadership services designed to assess and benchmark your organization's cyber intelligence program examining incident response, cybercrime, hunt groups, red, blue, purple teams, threat intelligence, leadership, stakeholder issues and needs, reporting, and dissemination. Our services are customized and scaled based on the size of your organization and industry type. Treadstone 71 measures and develop your intelligence direction in your image.
Treadstone 71's Cyber Intelligence Tradecraft Certification and Advisory Services are the gold standard in the industry today derived from both academia and from Treadstone 71's experience in building cyber intelligence programs at Fortune 500 organizations worldwide. Visit Treadstone 71 at the RSA Conference on Thursday February 16.