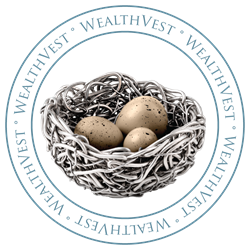 Bozeman, Montana (PRWEB) February 07, 2017
Kai Potter has been helping financial advisors grow their practice for more than 14 years with a background in fixed, fixed index and variable annuity sales. Before joining WealthVest, Kai was one of the most successful annuity wholesalers for the largest manufacturer of fixed index annuities in North America. Before wholesaling annuities she served as a Senior Sales Education Trainer specifically for the broker-dealer channel. Kai's passion is to help financial advisors and their clients prepare for the uncertainty of retirement. She is driven to help you grow your practice. Kai holds a Series 6, Series 26 and a Series 63 securities license as well as life and health insurance licensed.
WealthVest is a financial services distribution firm specializing in high-quality fixed and indexed insurance and retirement savings products from top carriers. WealthVest designs, markets, and distributes these essential products throughout the nation. WealthVest's focus is on creating product with the highest consumer value.
WealthVest was founded in 2009 by former CEO of American Skandia, Wade Dokken, and former CEO of Hartford Life Limited, Europe, Lincoln Collins. From the beginning, the company has provided financial professionals with exceptional field and phone support, effective sales training materials, thorough coaching, and the highest quality product.
The company possesses four sales teams: two field wholesaling teams dedicated to banks and broker-dealers, a field team dedicated to independent agents, and a Bozeman-based sales team focused on all agents and advisors. WealthVest has relationships with over 130 banks and broker-dealers around the United States, more than 100 committed professionals on their team, and over $1 billion in sales to date.