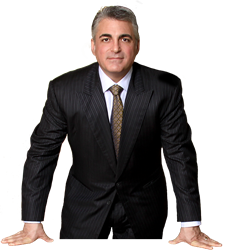 Colts Neck, New Jersey (PRWEB) February 09, 2017
David Findel, top leadership development coach and strategist for New York / New Jersey based Strategic Performance Group, announces that an astounding 93% of clients either successfully met or exceeded their goal in 2016.
Considered an expert in the field of leadership development for over 25 years, Findel is a highly respected and sought-after consultant, speaker and business strategist for a wide range of industries. Findel works hand and hand with CEO's and presidents of sales organizations, accounting firms, physician practices, law firms, builder and developers. He is the creator of the "Power of Accountability" program for the Strategic Performance Group, a business development firm providing consulting in operational optimization, leadership development, sales structure and execution, motivational training and business strategies.
Findel is recognized for his unique and dynamic methodology: "removing the noise" from what you "think" and applying what is "actual." His accountability platform extracts the positive attributes of an individual to harness what works, then customizes a program that allows them to repeat it consistently. With the end in mind the goal is results. The platform is one of accountability with an unwavering focus on achieving ones' goals and the realization of their vision.
David credits his own success to "insane focus and passion to have ones' vision become a reality". "Through the up and down of my life, I never lost focus of the vison I hold true to my heart. At the end of the day it's a matter of conveying the message to our client base. Success is contagious. Our reputation for excellence is earned through the achievements of 'no nonsense' individuals who have been committed to changing their lives in a significant way."
Findel is recognized time and time again for his ability to turn already successful people into extraordinarily successful leaders of industry. In 2016, 93% of SPG's clients met or exceeded their goals;
When contacted, one of Findel's clients, a managing director of a global investment banking firm says, "Working with David opened my eyes to many opportunities I overlooked for years. After many years in the equity trading world he not only guided me so I can achieve my goals, but he has helped me take my career to another stratosphere."
"Because of working with David and his culture of accountability, I went from always being a Keller William's Top Producer, to number 1 in my KW market-center," says client John Natale, Realtor. "My production income increased by 47% in 2016 over my 2015 production. David also provided me with the motivation, ideas and accountability to grow my Team, as well as my overall business to huge results!"
Findel says he is looking forward to increasing that percentage each year until all of Strategic Performance Group's clients have eliminated the "noise" in their lives and have a well balance life. He plans to top this year's 93% success rate and finish 2017 at an astounding 100% success rate. "Passion, drive and vision do not stop once you archive your goals. It is the ongoing pursuit of balance and happiness that motivates successful people.
About David Findel, Strategic Performance Group
Strategic Performance Group is a professional firm that provides consulting in business strategies, leadership development, business development and coaching, motivational training and lifestyle balance. Headed by David Findel, a renowned connoisseur in business development and strategies, Strategic Performance Group has developed a number of customized platforms such as the "Power of Accountability," "Leadership Development," and "Removing the Noise." They create world-class leadership development solutions exclusively tailored for any professional looking to achieve lasting results.
Learn more about David Findel and the Strategic Performance Group at http://www.davidfindel.com