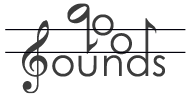 We are so pleased with the way this project came out! We gave the homeowners exactly what they wanted—a fully-integrated home, with systems that can be easily controlled with the touch of a button on their own iPads and iPhones.
Newport Beach, Ca (PRWEB) February 13, 2017
Good Sounds, a Newport Beach company specializing in home automation and home theater installation, announced recently that the company has completed a home automation project for a new, custom, two-story home that overlooks Newport Harbor. The home's system utilizes technology by Savant Systems to integrate many of the home's functions, including audio, video, security, and lighting, allowing the homeowners to control them from their iPhones and iPads.
On the lower level of the Orange County home, Good Sounds completed a home theater installation that features a SIM2 HD video projector, a Stewart screen, and speakers by Triad Speakers. There are five zones of distributed HD video in the home, as well as twelve zones of distributed audio. For sound throughout the home, Good Sounds mated in-ceiling Sonance speakers with Triad subwoofers.
For home security, Good Sounds installed a high-definition IP security camera system that covers the full perimeter of the home's property. The video can be accessed from the homeowner's iPad, iPhone, or displayed on any of the home's televisions via the Savant distributed video system. Remote access to security video is also available. In addition, Good Sounds set up the communication and door release systems for the property's entry portico, front door, and side pedestrian gates.
The home's Vantage lighting system is also controlled using Savant technology, as well as all of the home's motorized shades, making it easy for the homeowners to control the mood and lighting within the home. Finally, the home's water features—one in the entry courtyard and one on the patio—can be turned on or off via the homeowner's iPad or iPhone.
Mitch Goodz, owner of Good Sounds, said of the Newport Beach residence, "We are so pleased with the way this project came out! We gave the homeowners exactly what they wanted—a fully-integrated home, with systems that can be easily controlled with the touch of a button on their own iPads and iPhones. Their new home functions exactly how they hoped it would, which means we did our job!"
Goodz continued, "Savant Systems technology makes the type of integration found in this home seamless, which is why we use it in many of our Orange County home automation and home theater installation projects. It really allows our customers to have the smart home or home theater they've always dreamed of."
About Good Sounds
Good Sounds has been delivering audiovisual, home automation, and home theater systems in Orange County and the surrounding areas of Southern California for more than 30 years. Good Sounds is a technical innovator in residential AV, designing fully customized systems that can operate lighting, climate control, shades, security systems, as well as music and video systems from a single hand-held device or touch screen. Find out more about Good Sounds at their website: http://goodsounds.net/