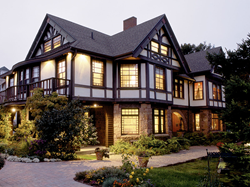 The BedandBreakfast.com Annual Awards winners showcase the wide diversity of B&Bs -- from Victorian mansions and boutique hotels to seaside cottages and rural cabins.
Austin, TX (PRWEB) February 14, 2017
BedandBreakfast.com®, the world's largest B&B travel site, announced today the top 30 winners of BedandBreakfast.com's 12th Annual Awards. These 30 inns across the globe provide exceptional hospitality, over-and-beyond service, delicious breakfasts, and outstanding accommodations in alluring destinations.
Finalists were chosen based on a quantitative and qualitative analysis of traveler reviews on BedandBreakfast.com from the past year, and winners were selected by an independent panel of guest judges. The 2016 BedandBreakfast.com Annual Awards guest judges are Stirling Kelso, freelance travel writer for Travel + Leisure, Money and other publications; Caroline Morse, senior editor with SmarterTravel; and Robert Firpo-Cappiello, editor in chief at Budget Travel and a regular guest on The Weather Channel's AMHQ morning show.
"BedandBreakfast.com's Annual Awards recognize B&Bs that offer exceptional service and beautiful accommodations, but they also showcase the wide diversity of bed and breakfasts," says Lisa Westlake Chen, general manager of BedandBreakfast.com. "This year's winners run the gamut from Victorian mansions, historical homes and boutique hotels to seaside cottages, gorgeous cabins and even a Bavarian farmhouse.
Of the top 30 winning inns, 10 are part of BedandBreakfast.com's Diamond Collection™, an exclusive group of professionally inspected and guest-reviewed luxury inns in the United States and Canada. Each Diamond Collection inn participates in a comprehensive 400-point third-party inspection program, maintains top guest reviews on BedandBreakfast.com, and offers amenities and services required for a top-quality guest experience.
Below are the winners of the BedandBreakfast.com 2016 Annual Awards.
Top U.S. B&Bs
Manor House Inn, Bar Harbor, Maine*
Gosby House Inn, A Four Sisters Inn, Pacific Grove, Calif.*
Inn at Ullikana, Bar Harbor, Maine*
Inn at Old Virginia, Staunton, Va.*
Carson Ridge Luxury Cabins, Carson, Wash.*
Hillbrook Inn & Spa, Charles Town, W. Va.*
Murphin Ridge Inn, West Union, Ohio*
Woolverton Inn, Stockton, N.J.*
The Kenwood Inn, Saint Augustine, Fla.*
Luxe Calistoga, Calistoga, Calif.*
Cobble House Bed & Breakfast, Cobble Hill, British Columbia
Le Château du Faubourg, Quebec City, Quebec
Rae Leigh Heights BnB, Sannichton, British Columbia
Oceanstar Beachfront Bed and Breakfast, Delta, British Columbia
Elmwood Heritage Inn, Charlottetown, Prince Edward's Island
Spinnakers Brewpub & Guest House, Victoria, British Columbia
La Loggia Art & Breakfast, Montreal, Quebec
Bee & Thistle Guest House, Vancouver, British Columbia
Auberge Les Bons Matins, Montreal, Quebec
Fisher House Bed and Breakfast, Victoria, British Columbia
Riad Verus, Fes, Morocco
The Dreamcatcher, San Juan, Puerto Rico
Parco delle Nazioni, Rome
Maya Mountain Lodge, San Ignacio, Belize
My Home for You, Paris
Sanglung Villa, Lovina, Indonesia
Spiess & Spiess Appartement-Pension, Vienna, Austria
Anna Villa Cyprus Bed and Breakfast, Larnaca, Cyprus
Lippergüt'l, Fuessen, Germany
Clos Saint Ange, Vilde Guingalan, France
###
*Diamond Collection inn (program only offered in the United States and Canada)
About BedandBreakfast.com
BedandBreakfast.com is the world's largest B&B travel site. With more than 10,000 properties worldwide and nearly 80,000 rooms, we help travelers discover and book unique small hotels, inns and B&Bs. The BedandBreakfast.com Getaway Gift Card™ is welcomed at nearly 4,000 B&Bs in the United States and Canada, with no restrictions or blackout dates. Based in Austin, Texas, BedandBreakfast.com was founded in 1995 and is owned by HomeAway®, the world leader in vacation rentals and a part of the Expedia, Inc. family of brands.