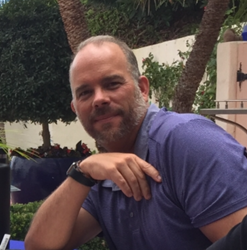 San Francisco, California (PRWEB) February 14, 2017
Ted McRae has joined AccountingSuite as Director of Sales, a newly created role. He will lead AccountingSuite's growth with accounting professionals, startups and physical product companies.
​Previously, McRae was Strategic Account Leader at Intuit. Before, he was Regional Sales Director at Xero. At both companies, he helped accounting and bookkeeping partners grow their business.
"AccountingSuite is simplifying business software. This team has created an easy and affordable alternative to Quickbooks and Xero," said McRae. "Today's accountants can create more value with the right tools."
An evangelist for all-in-one accounting software
Ted has 18 years of deep experience in accounting software. He was the 15th employee at Xero in the United States and helped develop their US partner program. At Intuit, Ted spearheaded the "Firm of the Future" initiative to advance accounting. Ted has helped hundreds of financial professionals switch from hourly to value pricing.
"My mission is to transform how accountants and bookkeepers work, in both their business and their collaboration with clients. I also enjoy working with high-growth startups. This new role inspires my passions," said Ted.
Kurt Kunselman, Chief Operating Officer and Co-Founder at AccountingSuite, said, "We uncomplicate the software side of accounting. Ted is an expert evangelist for our all-in-one accounting software. We're all excited to have Ted on our team."
Transforming work with all-in-one accounting software
Accountants can work on many clients with one AccountingSuite account. One window can execute many tasks. No more clicking back-and-forth between accounts and windows.
AccountingSuite includes everything for managing accounting, inventory, orders, time and projects. ​No more paying for different modules and upgrades.
​​Day or night, in any browser, AccountingSuite is available and secure.
Advisors and companies can get personal onboarding and in-person training in San Francisco. All AccountingSuite customers can access free training and certification at AccountingSuite Academy.
About AccountingSuite
AccountingSuite is a powerful, all-in-one business application for accounting, cloud banking, order management, inventory management, project and time tracking in one cloud-driven platform. AccountingSuite is a product of Yellow Labs Software Inc., based in San Francisco, California. Learn more at AccountingSuite.com