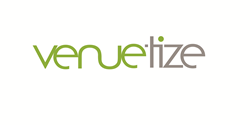 Kirkland, WA (PRWEB) February 14, 2017
The assets of Prepared Response, Inc. have been acquired by Venuetize LLC, a leading contextually-aware mobile platform as a service that powers seamless, integrated mobile-first experiences for sports teams, multi-purpose entertainment venues, entertainment districts, and other large facilities. Venuetize will continue to support the Rapid Responder platform.
"All current Prepared Response customers will be able to login to their Rapid Responder account through the online portal," said Tim Ainge, Chief Operating Officer of Prepared Response. "Our team will maintain the level of commitment of top quality service which our customers have come to expect."
"Our two companies are coming together to assist facilities to create safer environments and integrate a better digital experience that meets the tangible world," said Tobey Bryant, Chief Executive Officer of Prepared Response, Inc. "Through this relationship, we are able to help spread our emergency planning, crisis management, and safety products to more venues faster to create a more secure world."
"Prepared Response has built a robust suite of security products that provide a valuable complement to our existing platform as a service," says Jon Romm, Co-Founder & Chief Executive Officer of Venuetize. "Adding this crucial level of safety and security empowers all Venuetize clients to protect their customers, patrons, staff, and property."
The newly acquired software enables Venuetize to add a safety and security module to its contextually-aware mobile platform, which includes existing modules of ticketing, parking, mobile wallet, proximity marketing, interactive maps, advanced way-finding and navigation, single sign on, loyalty and rewards, and traffic and transportation, to name a few.
"Our two companies are a natural fit, as we both provide valuable service and software to a number of venues including stadiums, arenas, airports, hospitals, malls, recreational attractions, hotels, and other types of venues where large volumes of people gather in a commercial setting," says Karri Zaremba, Co-Founder & Chief Operating Officer of Venuetize.
Rapid Responder and other safety products, developed by Prepared Response, will still be available to purchase as stand-alone products. Although the branding may change, Rapid Responder will stay true to its core, providing leading technology in emergency preparedness and crisis management.