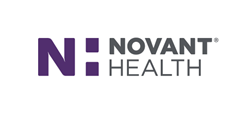 "Through Remarkable You, we aim to raise awareness of these three prevalent comorbidities and encourage everyone to know their numbers." -- Jesse Cureton, executive vice president and chief consumer officer at Novant Health
Charlotte, N.C. (PRWEB) February 16, 2017
Through its systemwide wellness initiative, Remarkable You, Novant Health is offering free health screenings to CIAA Tournament attendees to evaluate their risk of diabetes, high blood pressure and obesity.
"At Novant Health, we are committed to creating healthy communities and keeping people healthy so they can enjoy living life fully," said Jesse Cureton, executive vice president and chief consumer officer at Novant Health. "Through Remarkable You, we aim to raise awareness of these three prevalent comorbidities and encourage everyone to know their numbers."
The free screenings will be offered at two locations:

Spectrum Center, 333 E. Trade St.: Screenings will be available during game times on the concourse.
Charlotte Convention Center, 501 S. College St.: Screenings will be offered during the CIAA fan experience at the Novant Health Pavilion during the following times:
Thursday, Feb. 23, from 5 to 10 p.m.
Friday, Feb. 24, from 5 to 10 p.m.
Saturday, Feb. 25, from 1 to 6 p.m.
No registration is required for the screenings. In addition, there will be hourly presentations at the Novant Health Pavilion stage about healthy eating, diabetes prevention and management, and more.
The CIAA tournament is a cultural experience offering official events appealing to a diverse demographic of alumni and fans, such as educational programming, Fan Fest, Super Saturday, step shows, concerts and 22 action-packed basketball games. For more information, visit CIAAtournament.org.
Visit NovantHealth.org/RemarkableYou to find health-and-wellness tips, articles, heart-healthy recipes and more.