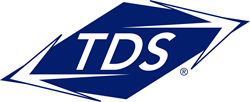 MADISON, Wis. (PRWEB) February 15, 2017
TDS Telecom (TDS®) and independent experts at Frost & Sullivan are joining forces to offer a free live webinar on March 1, 2017. The focus: How Voice over IP (VoIP) and Unified Communications (UC) technologies can revolutionize your business.
Mark your calendar!
Wednesday, March 1, 2017
11 a.m. to 12 p.m. (CST)
Speaker:
Elka Popova, program director at Frost & Sullivan. Ms. Popova is a business VoIP and UC expert. She will lead the webinar and answer questions.
Participants will learn:

Evidence that hosted VoIP and UC adoption is growing
Factors driving demand for VoIP communications
Where cloud communications provides the best fit
How to select the most appropriate solution and provider
To register:
Sign up at mytdsbusiness.com/webinar. Following the webinar, attendees will receive a complimentary Frost & Sullivan Buyer's Guide. For guests who register and then unable to attend, access to the recorded webinar will be forwarded following the event.
TDS provides businesses advanced communications solutions including: VoIP (managedIP Hosted voice), high-speed internet, fiber optics, data networking, and hosted-managed services. Visit tdsbusiness.com.
About Frost & Sullivan
Frost & Sullivan brings more than 50 years of experience in partnering with Global 1,000 companies, emerging businesses and the investment community from more than 40 offices on six continents. The company's highly respected Growth Partnership Service provides business owners, managers and IT personnel with disciplined research and best-practice models to drive the generation, evaluation, and implementation of powerful growth strategies.
About TDS Telecom
TDS Telecommunications Corporation (TDS Telecom/TDS®), a wholly owned subsidiary of Telephone and Data Systems, Inc., is the seventh largest local exchange telephone company in the U.S. and a growing force in the cable industry. TDS provides 1.2 million connections to high-speed internet, phone, and TV entertainment services in nearly 900 rural, suburban, and metropolitan communities. For residential customers, TDS deploys 1Gig internet access, IPTV service, cable TV options, and traditional wireline services. The company offers businesses advanced solutions, including: VoIP (managedIP Hosted voice), high-speed internet, fiber optics, data networking, and hosted-managed services. Visit http://www.tdstelecom.com or tdsbusiness.com.
Headquartered in Madison, Wis., TDS Telecom operates OneNeck IT Solutions LLC and BendBroadband, which is part of TDS Broadband Service LLC. Combined, the company employs more than 3,400 people.
Telephone and Data Systems, Inc. [NYSE: TDS], a Fortune 500® company, provides wireless; cable and wireline broadband, TV and voice; and hosted and managed services to approximately six million customers nationwide through its businesses U.S. Cellular, TDS Telecom, OneNeck IT Solutions LLC, and TDS Broadband Service LLC. Founded in 1969 and headquartered in Chicago, Telephone and Data Systems, Inc. employs 10,400 people. Visit tdsinc.com.