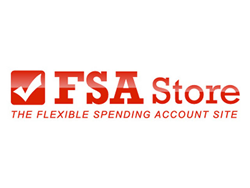 New York, NY (PRWEB) February 17, 2017
FSAstore.com, the only e-commerce site exclusively stocked with Flexible Spending Account (FSA) eligible products, is reminding the nearly 35 million Americans covered by an FSA that the March 15 Grace Period deadline (for FSA plans that ended Dec. 31, 2016) is nearing. For people with a Grace Period deadline, this is the final chance to spend down remaining FSA funds from 2016, or risk forfeiting those funds.
According to a recent FSAstore.com survey, approximately 42 percent of employers offer a Grace Period, which gives individuals a two-and-a-half month extension to use FSA money that they contributed to their account in the prior plan year.
Helpful ways to use your FSA prior to the Grace Period deadline
View a complete Eligibility List at FSAstore.com (or visit http://www.irs.gov) to see if the products you need are eligible for reimbursement with your FSA. According to FSAstore.com customer data, some of the most common—and not so common—expenses include:

Services from dentists, orthodontists, physicians, acupuncturists and chiropractors
Smartphone-enabled, wireless blood pressure monitors and wrist-worn monitors
Sunscreen and sunscreen lip balm (SPF 15+, broad spectrum)
Baby health care products (nasal mist, breast pumps and supplies, etc.)
First-Aid kits and products
Pregnancy tests and prenatal vitamins
Feminine hygiene products
Condoms
Scented relaxation masks
Expenses that are NOT eligible:

Electronic toothbrushes
Toothpaste/dental floss
Weight-loss products/fitness trackers
Heart rate monitors
Gym memberships
Some FSA account holders may have a Carryover option that allows them to carry over up to $500 in FSA funds to the next plan year. An employer may offer an FSA Carryover or Grace Period option, but not both. Employers are not required to offer either option.
To learn more about FSAs, including deadline, eligible expenses, over-the-counter drugs, and answers to frequently asked consumer questions, visit the Learning Center at FSAstore.com.
About FSAstore.com/HSAstore.com
As a 2016 Best Places to Work in New York City company and one of the 2016 Deloitte Fast 500™ Technology winners, FSAstore.com/HSAstore.com was founded to make it simple and convenient to spend, manage, and use an FSA/HSA. FSAstore.com/HSAstore.com is the only e-commerce site stocked exclusively with FSA/HSA eligible products, eliminating any and all guesswork as to what is and is not FSA/HSA eligible. In addition to the more than 4,500 eligible products available, the site offers educational resources for FSA/HSA holders, including the most comprehensive Eligibility List in the industry and a Learning Center with answers to the most common FSA/HSA questions. FSAstore.com/HSAstore.com accepts all FSA/HSA cards and major credit cards, offers 24/7 customer service, two-day turnaround for all orders and free shipping on orders $50+ in the continental U.S.