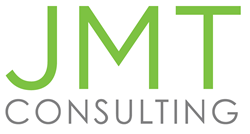 The new enhancements of the website will insure a superior user experience for visitors.
NEW YORK (PRWEB) February 17, 2017
JMT Consulting, a leader in providing financial management solutions and services exclusively for nonprofits, announced today the launch of its newly revamped website, http://www.jmtconsulting.com. The redesigned website offers a cleaner and more attractive design, a more engaging user experience, enhanced search, and easier navigation. Best of all the new http://www.jmtconsulting.com is optimized for all devices.
Visitors to the site will find easy-to-use, intuitive navigation built to address the needs of financial management teams. Revised content is available to solve a wide range of nonprofit financial needs such as financial reporting, budget management, business process and workflow improvement, grant management and business intelligence and management reporting.
Other new website features include:

According to Jacqueline Tiso, CEO of JMT Consulting, "The new enhancements of the website will insure a superior user experience for visitors. It clearly addresses the problems and frustrations a nonprofit financial professional can have." Tiso goes on to say, "JMT is committed to being a trusted partner by continuing to deliver the same value and expertise we have for the past 25 years."
JMT Consulting's new website will be updated on a regular basis with news specifically for nonprofit financial professionals including blog posts, training and events, and client case studies. Visitors are encouraged to explore the website and sign up for direct emails at http://www.jmtconsulting.com.
About JMT Consulting Group
JMT Consulting Group is a leading national provider of software and consulting services to charter schools, community healthcare organizations, nonprofits and governmental organizations. JMT Consulting Group offers a variety of services including hosting, business process improvement, implementation, system selection and system integration as well as a broad portfolio of software solutions.