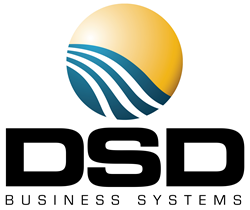 San Diego, CA (PRWEB) February 17, 2017
ScanForce partnered with DSD in 2015 to create a Multi-Bin solution for the Sage 100 community that is easy to install and use, but still meets all of the needs of today's sophisticated end users. This Multi-Bin product has received overwhelmingly positive feedback from the Sage 100 channel and Sage has enough trust in the product to integrate into their Sage 100c product suite. The Basic, Advanced and Manufacturing versions of DSD/ScanForce Multi-Bin will continue to be aggressively upgraded and supported.
"We believe this is a huge win for Sage 100c end users. Knowing the items and quantities that are on hand is important, but knowing where those items are located can multiply the efficiency and productivity of any warehouse. The new Sage 100c Multi-Bin Basic product will integrate seamlessly with the entire suite of ScanForce Warehouse Management products", said Steve Showalter of ScanForce.
"We couldn't be more pleased to announce this collaboration with Sage. DSD and ScanForce have worked hard to create an impressive and well-supported Multi-Bin product that all Sage 100c users will be very pleased with", said Jon Reiter of DSD.
About ScanForce
ScanForce was founded in 2006 to assist small to medium-sized businesses implement scalable, easy to use, and powerful bar coding solutions for inventory management and process automation. Today ScanForce provides a full suite of Warehouse Management Solutions as well as Mobile Sales solutions for field reps. They are designed to be used at the point of activity, and are able to run on the latest handheld and tablet devices running Windows, Apple iOS, and Android. For more information, visit http://www.ScanForce.com.
About DSD Business Systems
Founded in 1984, DSD Business Systems is a national award-winning enterprise software solutions provider and developer. As a Sage Gold Development Partner of the Year, DSD has written widely-used product enhancements and excels at one-of-a-kind custom programming projects. DSD Business Systems is perennially recognized as a national ERP leader by industry journalists and by Sage, and is proud to be a BBB Torch Award winner. For more information, visit http://www.DSDinc.com.