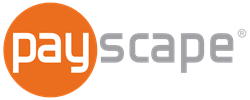 "We are ecstatic about the partnership with Arsenal. Their constant investment in their members perfectly represents Payscape's core values and goals," said Payscape's Director of Sales, John Mills.
ST LOUIS (PRWEB) February 19, 2017
Financial technology provider, Payscape, has teamed up with Arsenal Credit Union to provide St. Louis-area businesses with the latest financial products and services that will allow them to process payments, streamline their business operations through innovative software solutions and increase cash flow.
"We are ecstatic about the partnership with Arsenal. Their constant investment in their members perfectly represents Payscape's core values and goals," said John Mills, director of sales at Payscape. "Our financial technology product suite will help rapidly grow both businesses and keep our current clients coming back for more!"
Both Payscape and Arsenal have made sure to support their local businesses with each new endeavor. In this new partnership, they can impact their home community by providing a new and established workforce with the products needed to run a successful large- or small-scale business. Whether they need to accept credit cards at their retail storefront, process payments on a mobile phone, operate an online shopping cart or electronically invoice clients, Payscape has solutions that will satisfy every cash flow need.
"Payscape's products and services will enable our small business members to streamline the way they do business and save them money with customized pricing," said Jean Capriglione, vice president of member services at Arsenal Credit Union. "Our new partnership with Payscape enhances our product and service offerings and enables us to deepen relationships with our existing business members and attract new ones. Another reason for choosing Payscape was their commitment to providing excellent service, which is what we are always focused on at Arsenal."
To learn more about payment solutions, visit Payscape.com.
About Arsenal Credit Union
Since opening for business in 1948, Arsenal has grown to become one of the largest credit unions in the St. Louis metro area based on assets ($217 million) and membership size (25,000) as it has remained focused on providing excellent service and high quality financial products/services for individuals, families and small businesses. In addition to cash management services, the credit union offers checking accounts, debit cards, remote deposit capture, online banking/bill pay, loans – and soon, credit cards – for small businesses. Readers of the Small Business Monthly have voted it as one of the best local credit unions nine years in a row, starting in 2009. To learn more, visit http://www.arsenalcu.org/home/business.
About Payscape
Founded in 2004, Payscape is a leading integrated financial technology provider dedicated to making it simple for business owners to collect payment. We're a team of inspired entrepreneurs intent on disrupting the commoditized payment landscape with cutting-edge products and services, universal API integration, best-in-class customer service, strategic referral and technology partnerships and a lifelong devotion to helping small to mid-size business owners increase cash flow. Learn more about the company at http://www.payscape.com and subscribe to #fintech updates @Payscape.