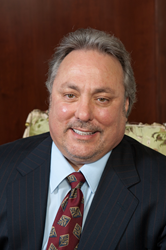 We are very pleased to be able to bring our clients a full suite of security and investigative options with our new partnership with Drogue
Los Angeles, CA (PRWEB) February 21, 2017
Montano & Associates, a global international investigations firm, is proud to announce an expansion of client services to include corporate, executive and personal protection services with its partnership with Drogue Global Security Systems.
With the partnership, Montano & Associates will offer comprehensive security solutions, including close protection services for executives and celebrities, as well as corporate and movie set security detail. The firm will also offer consulting and training in threat assessments and analysis, corporate security and personnel training. Alana Montano, Montano & Associates' director of investigations assume responsibility for all aspects of brand protection, anti-diversion, and supply chain solutions and investigations.
"We are very pleased to be able to bring our clients a full suite of security and investigative options with our new partnership with Drogue," said Nickolas Montano, Jr., CFE, CFS, CHS III, CII, CPI, CSP, CIP, founder of Montano & Associates.
About Drogue Security Service Systems
Drogue Security Service Systems is a veteran owned company providing services to a multitude of government, corporate and private entities. Drogue's leadership team consists of industry professionals from U.S. military special operations, and a range of federal and local law enforcement. Their highly skilled personnel are trained to mitigate risks and respond to the changing local and global threats. For more information, visit http://www.drogueinc.com.
About Montano & Associates
Montano & Associates is internationally recognized for its comprehensive range of investigative services, including loss prevention, intellectual property protection, brand protection, due diligence and fraud prevention. Montano & Associates was founded in 1980 by Nickolas Montano, a licensed private investigator and certified fraud examiner. For over 37 years, Montano & Associates has protected some of the world's most iconic brands, companies and entertainment personalities. For more information, visit http://www.nickmontano.com.