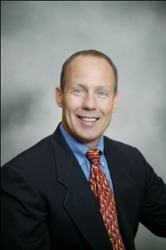 It's really all about focusing on the client and talent and doing the things required to get a little better every day.
ATLANTA, GA (PRWEB) February 23, 2017
Mike Jacoutot, Founder and Managing Partner of Butler Street, a management consulting, training, and research firm focused on client & talent development, has been named to the 2017 Staffing 100, a list of the 100 most influential individuals in the $145 billion staffing industry. This is the third consecutive year Jacoutot has been named to this prestigious list.
The annual list includes the 100 most influential people in North American Staffing, nominated by readers and the Staffing Industry Analysts team, and includes honorees whom the magazine says are "leading lights of the industry." The list appears in the January/February issue of Staffing Industry Review.
As a staffing industry executive, Jacoutot has held positions including Managing Director of Operations and Chief Marketing Officer for Randstad as well as CEO of Supplemental Health Care, where his company made Staffing Industry Analysts "Fastest Growing" list four years in a row.
"It is a tremendous honor to again be recognized by Staffing Industry Analysts," Jacoutot said. "At Butler Street, our vision is to help companies and their people grow. Our team accomplishes this by teaching the same sales, marketing and leadership processes that made us successful as executives. It's really all about focusing on the client and talent and doing the things required to get a little better every day."
Aaron Grossman, CEO of TalentLaunch, a network of independently operated staffing & recruitment firms and a multiple winner of the Best of Staffing award shared, "Mike is an industry visionary and an influential leader. The Butler Street program simplifies the sales process in a way that is easy to adopt and drives habits. We have been impressed with how quickly our staff have delivered results by adopting the lessons learned. He and his team have enabled us to transform our sales and delivery organization."
Butler Street's Managing Partner Mary Ann McLaughlin echoed Mr. Grossman's sentiments, "Mike has always focused on bringing best practices together from many industries and has perfected their application in the staffing industry," said Mclaughlin. "Using a highly-disciplined approach works, and companies who implement this system of reinforcing activities will grow. Period."
About Butler Street
Butler Street is a management consulting firm made up of process-driven, knowledge-sharing executive operators. Butler Street helps companies and their people grow and they deliver lasting results in the two most challenging areas that companies face: client development and talent development. For more information: http://www.butlerstreetllc.com.
About Staffing Industry Analysts
Staffing Industry Analysts is the global advisor on contingent work. Known for its independent and objective insights, the company's proprietary research, award-winning content, data, support tools, publications and executive conferences provide a competitive edge to decision-makers who supply and buy temporary staffing. In addition to temporary staffing, Staffing Industry Analysts also covers related staffing sectors. Founded in 1989, acquired by Crain Communications Inc. in 2008, the company is headquartered in Mountain View, California, with offices in London, England. For more information: http://www.staffingindustry.com.