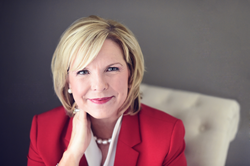 It might appear prescient now, but we had no idea in 2007 how deeply the banking landscape would be disfigured, or that community banks would stand in the gap for millions of customers left behind in mega-mergers.
Harrisburg, Pennsylvania (PRWEB) February 21, 2017
Ten years ago this month, Centric Financial Corporation evolved from idea to institution with a mission to serve the men and women on Main Street with locally owned, locally loaned financial services. From the early, propitious beginnings, Centric Bank has grown to more than $480 million in assets, more than 100 employees, four financial centers serving the Mid-Atlantic, two loan production offices, and national recognition for breakthrough banking success.
"It might appear prescient now, but we had no idea in 2007 how deeply the banking landscape would be disfigured, or that community banks would stand in the gap for millions of customers left behind in mega-mergers. We did believe—then and now—that small businesses in communities would always be the innovation center and engine of our economy," says President and CEO Patricia A. Husic. "Despite new technologies and terabytes of data, the human connection between community banker and small business owner is still our springboard for success. That's even truer today than it was when we began a decade ago."
Centric Bank has assembled a diverse, influential board and high-potential workforce that has achieved nationally recognized benchmarks:

Completed Two Capital Raises and Expanded Twice to Meet Investor Demand
Centric Financial Corporation Received its OTC Ticker Symbol and Began Trading as CFCX
Created Doctor Centric Bank, a Subsidiary of Centric Bank, Concierge Banking Services
Top 100 SBA Lender in the U.S.
Best Places to Work for Three Years
Formed First Millennial Advisory Board in Joint Partnership with Harrisburg Young Professionals
"In ten years, we have not only stayed the course but are charting a new course to reach a destination we've never been to. We are focused on the future and creating long-term sustainable growth. Our employees remain our most prized asset, and we are attracting diverse and progressive talent. We have grown from $60 million to $480 million in assets. Meanwhile, the original inspiration to fuel small businesses and propel the job creators remains our primary mission. We pledge to Be the Difference Maker, be the rocket fuel for our economy, and be focused on growth but never at the expense of relationships," says Husic.
The fourth quarter 2016 highlighted an increase of net income after taxes of 103% from the quarter ended December 31, 2015, increasing to $1,076,000, while loan growth climbed 36% over the same period ending in 2015. Centric Bank delivered double-digit loan, deposit, and asset growth, as well as record-breaking net income after taxes.
"Starting a business is one of the riskiest and most rewarding ventures a person can launch, but Patti Husic reminds me why we bank with Centric. I needed an engaged and invested banker to grow with, and I never forget the one degree of separation between bank decision-maker and business owner. What differentiates Centric Bank in every neighborhood they serve is their unique dedication to both the small business owner and the community citizen," says Jessica Myers, CEO, JEM Group Inc., a construction management firm.
A hallmark of their ten-year anniversary is the sponsorship of a student essay contest for fifth grade students at South Side elementary school, Central Dauphin School District, with a reception March 3 at the Harrisburg headquarters. The bank is offering CD and home equity specials throughout February.
"Our story is just beginning," says Husic. "I'm excited about the positive disruptions in banking and finance, and inspired by the new conversations with our Millennial Advisory Board and the energy of American entrepreneurs. If past is prologue, then the next ten years will be even more positive for Centric Bank."
The year 2016 was a milestone for Patti Husic and Centric Bank. In October, Centric Bank was named a Top Team in American Banker's 25 Most Powerful Women in Banking, an exclamation point to Husic's intentional advancement of high-achieving women. Husic herself ascended to #17 in the Most Powerful Women in Banking list, a recognition that has brought national attention to the bank's organic lending successes and Husic's commitment to 'Be the Difference Maker' for the men and women on Main Street.
Founded in 2007, Pennsylvania-based Centric Bank celebrates ten years of service to their communities this month. Centric Bank has financial centers located in Harrisburg, Hershey, Mechanicsburg, and Camp Hill, and loan production offices in Lancaster and suburban Philadelphia. To learn more about Centric Bank, call 717.657.7727 or visit CentricBank.com. Connect with them on Twitter at @CentricBank and Facebook at Centric Bank.
Centric Financial Corporation is traded over the counter (OTC-Pink) with the ticker symbol CFCX.