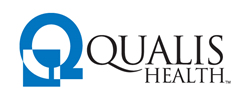 Seattle, WA (PRWEB) February 21, 2017
The Centers for Medicare & Medicaid Services (CMS) has awarded a contract to Qualis Health to help small practices in Idaho and Washington prepare for and participate in the new Quality Payment Program, established by the Medicare Access and CHIP Reauthorization Act of 2015 (MACRA).
This technical assistance, authorized and funded under MACRA, brings direct support to thousands of Merit-based Incentive Payment System (MIPS) eligible clinicians in small practices with 15 or fewer clinicians, including small practices in rural locations, health professional shortage areas, and medically underserved areas across the country. The direct technical assistance is available immediately, free to all MIPS eligible clinicians, and will deliver support for up to a five-year period.
"It is particularly important that small and rural practices, and others providing care to underserved populations, receive special attention as the new Medicare payment system moves forward." said Jonathan Sugarman, MD, MPH, President and CEO of Qualis Health. "Qualis Health looks forward to collaborating with medical societies and other groups in Idaho and Washington to deliver coordinated technical assistance that helps practices understand and succeed in meeting new program requirements as they continue to focus on delivering high quality patient care."
Qualis Health will provide customized technical assistance to MIPS eligible clinicians as a part of the SURS program, which may include, but is not limited to, the following:

Conveying the MIPS expectations and timelines
Explaining the MIPS feedback report
Creating a MIPS-score improvement plan
Evaluating practice readiness for joining an Advanced Alternative Payment Model (APM)
Assessing and optimizing Health Information Technology
Supporting change management and strategic planning
Developing and disseminating education and training materials
Enabling peer-to-peer learning and local partnerships
Qualis Health can be contacted via email at info(at)qualishealth(dot)org
For more information on the Quality Payment Program, visit qpp.cms.gov or contact the Quality Payment Program by calling 1-866-288-8292 or emailing qpp(at)cms(dot)hhs(dot)gov
About Qualis Health
Qualis Health is one of the nation's leading population health management organizations and a leader in improving care delivery and patient outcomes, working with clients throughout the public and private sector to advance the quality, efficiency and value of healthcare for millions of Americans every day. We deliver solutions to ensure that our partners transform the care they provide, with a focus on process improvement, care management and effective use of health information technology. For more information, visit http://www.QualisHealth.org.
###