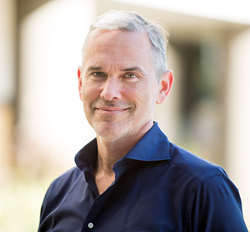 LendIt has grown to be the premier event for the online lending industry. I'm very excited to join the panel of securitization experts
San Diego, CA (PRWEB) February 23, 2017
First Associates Loan Servicing, LLC, the leading loan servicer in the marketplace lending industry, announced today that CEO David Johnson will be speaking at the LendIt USA conference in New York on March 7th. LendIt is the largest conference series connecting the global online lending community.
Johnson will be speaking on the What it Takes to Securitize: Securitization in Marketplace Lending panel on March 7th. Johnson will share his experience on the securitization process, generated from the many rated and unrated marketplace securitizations that First Associates has participated in involving many of the industry's top platforms and investment firms.
Johnson has a well-earned reputation in the lending industry as a leader with a passion for innovation and cutting-edge approaches to technology and processes. His 30-year career includes broad experience in finance, technology, and energy. As CEO, Johnson has grown First Associates from a small service provider to a leading fintech servicer.
"LendIt has grown to be the premier event for the online lending industry," said David Johnson. "I'm very excited to join the panel of securitization experts."
LendIt USA 2017 will be held March 6-7, 2017 at the Jacob Javitz Convention Center.
About First Associates Loan Servicing, LLC
With 30 years in the consumer finance business, First Associates is the country's leading marketplace lending loan servicer. The company, based in San Diego, works with a wide range of asset classes, including marketplace lending, automotive, purchase finance, powersports and small business. The company also offers a variety of support solutions, including backup servicing and custodial functions. For more information, visit http://www.1stassociates.com.
About LendIt
LendIt is the world's largest event series dedicated to connecting the Fintech and lending community. Their conferences bring together the leading lending platforms, investors, and service providers in the industry for unparalleled educational, networking, and business development opportunities. LendIt hosts three conferences annually: their flagship conference LendIt USA as well as LendIt Europe in London and LendIt China in Shanghai. LendIt USA 2017 will be held in New York from March 6 - 7. Learn more at http://www.lendit.com/.