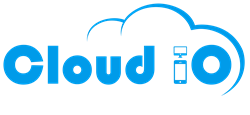 CloudIO owns a robust customer base which is growing very strappingly in the Business Analysis, Business Intelligence, Order Entry/Customer Service, Financial Reporting and Financial Statements generation areas.
Sunnyvale, California (PRWEB) May 02, 2017
CloudIO Applications Development platform uses the most modern cutting-edge technologies to create a fast, easy-to-use User Interface for ERP and legacy systems. The platform allows both input and output ability with access from any device and any browser. CloudIO Platform can be deployed on-premises or in the cloud. The software provides visibility to real-time data and excels at swift drill-downs from high-level financial statements and dashboards to individual transactions and supporting documents. CloudIO also integrates ERP data with data from other back-end systems to increase end-user productivity.
Key applications include Financial Reporting, Financial Statement Generation, Order Entry, Customer Service and Business Analysis.
"We use the most modern cutting-edge technology to create custom applications for ERP and other legacy systems", said Sreenivas Thammaneni, Chief Technology Officer of CloudIO. "We are happy to be selected to among the Best Companies to Watch".
"Our customers are experiencing very significant gains in productivity", commented Ajit Dixit, Chief Executive Officer of CloudIO. "Being selected to the Best Companies to Watch is a recognition of that fact".
The CloudIO platform is rapidly becoming the user-interface of choice and is increasing user productivity for many corporations, both large and small. CloudIO has therefore been selected as one of the "Best Companies to Watch" by Silicon Review magazine.