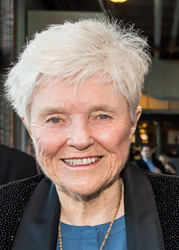 CHICAGO (PRWEB) February 27, 2017
The RE/MAX Northern Illinois real estate network, marking its 40th anniversary this year, reports that the sales volume generated by its brokers registered another solid increase in 2016. Total sales volume for the year was $9.36 billion, an 8 percent increase over the 2015 total.
The network's brokers also closed more transactions last year. The 2016 total was 41,523, a gain of 2.2 percent over the prior year.
"What we're most excited about is the industry leading productivity of our RE/MAX brokers because we're operating in a much faster paced real estate market than we had even during the housing boom of the prior decade," said Jack Kreider, executive vice president and regional director of the network.
Kreider pointed out that the average RE/MAX Northern Illinois broker closed 18.3 transactions in 2016, compared to 10.25 transaction in 2007, the final year of the boom period. That is a 78 percent increase.
That same typical agent closed sales valued at $4.1 million last year, 48 percent more than in 2007.
"That increase reflects the skills of our brokers and their ability to make use of the newest technological tools, from mobile apps to videos shot from drones, to more effectively assist buyers and sellers," Kreider said.
RE/MAX Northern Illinois celebrated its 40th Anniversary with a gala dinner and awards ceremony in the Grand Ballroom at Navy Pier on Feb. 17, an event attended by 875 guests and capped off by an exciting firework display.
Among those receiving special recognition during the evening were Betty Hegner, the retired founder of RE/MAX Northern Illinois, and Dennis Sluga, who opened the first RE/MAX office in the region in 1977 in Elmhurst and remains an active RE/MAX agent.
RE/MAX has been the leader in the northern Illinois real estate market since 1989 and is continually growing. The RE/MAX Northern Illinois network, with headquarters in Elgin, Ill., consists of more than 2,250 sales associates and 103 independently owned and operated RE/MAX offices that provide a full range of residential and commercial brokerage services. Its mobile real estate app, available for download at http://www.illinoisproperty.com, provides comprehensive information about residential and commercial property for sale in the region. The northern Illinois network is part of RE/MAX, a global real estate organization with 110,000+ sales associates in 100+ nations.
####
EDITOR'S NOTE: RE/MAX® is a registered trademark. Please spell in all caps. Thank you. This release is posted at blog.illinoisproperty.com.