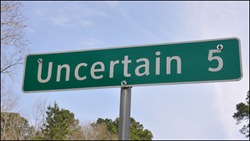 ...benchmarking with other high performance analytics teams is an exciting privilege.
Dallas, TX (PRWEB) February 28, 2017
Lone Star's CEO Steve Roemerman will present benchmarking at Probability Management's annual meeting in San Jose. Steve is managing the Modeling Best Practices Benchmarking Project (MBP2), and serves as the Chair of Best Practices Committee at Probability Management.
Steve's presentation, "MBP2 Update & Initial Findings; Everyone is Uncertain…. Whether They Know it or Not" will precede a panel discussion about best practices.
"Two core missions of Probability Management are promoting the "Arithmetic of Uncertainty" and promoting math literacy in probability. The MBP2 project aligns with them both," Steve said. "From Lone Star's perspective, benchmarking with other high performance analytics teams is an exciting privilege."
The Modeling Best Practices Benchmarking Project was launched in 2015, as a three-year project to interview and survey a range of modeling practitioners. The project is scheduled to finish this year.
Modeling, simulation and analysis (MS&A) supports a wide range of economic, academic and governmental efforts. There is little interaction among these communities. As a result, best practices in one MS&A community may not be familiar to others. MBP2 goals include to understand best practices across industries and disciplines, to promote the diffusion of best practice from across communities of practice; and, to establish and define best practices.
"Lone Star is committed to performing analytics to the highest standards," Steve said, "and MBP2 has given us the chance to see what dozens of other firms are doing, and which are doing it best."
About Lone Star
Lone Star provides powerful solutions that improve operations. We serve industrial markets, aerospace & defense, oil & gas, transportation & logistics, and the public sector.
Our analytics products and technology-enabled services are proven; we deliver the right answer for your operational needs. We are committed to generating improved operational and financial performance through accurate and actionable answers to our client's most critical business challenges. Our reputation is built on creating lasting value for our clients.
Headquartered in Dallas, Texas, Lone Star is found on the web at http://www.Lone-Star.com.
About Probability Management
Probability Management, Inc. is a non-profit 501(c)(3) tax-exempt organization. The organization is supported by a number of notable corporate sponsors, including Chevron, GE, Lockheed Martin, and Wells Fargo. It partners with other non-profit organizations including Project Lead the Way, Government Finance Officials Association, and The Cambridge Centre for Risk Studies. Probability Management sponsors the open SIPMath standard for the exchange of probabilistic data, and the free SIPMath toolset to simplify the arithmetic of uncertainty. Probability Management is found on the web at http://probabilitymanagement.org