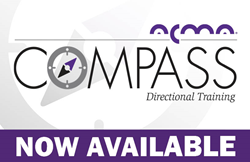 LITTLE ROCK, ARKANSAS (PRWEB) March 01, 2017
The American Case Management Association (ACMA) is pleased to announce the release of its 2017 update to Compass, the popular online learning system designed to provide standardized training for case management staff and physician advisors.
Suitable for standardizing both new-hire on-boarding and annual competency-validation, Compass teaches and tests comprehensive, foundational knowledge in case management and physician advisory practices. Content is divided into interactive video modules that average 30 minutes in length. Module content is monitored and updated by an expert panel advisory board of case management and physician advisor thought leaders from a variety of healthcare provider settings nationwide. Modules feature video recordings of professional presenters and include more interactive case studies, simulations, and other points of interactivity, allowing trainees to test their application of knowledge with real-world scenarios before fully -validating their knowledge with competency quizzes for each module.
The program offers 13 hours of continuing education for nurses, social workers and those with their Accredited Case Manager (ACMTM) certification. It also includes 15.25 AMA PRA Category 1 CreditsTM for physicians jointly provided by the Postgraduate Institute for Medicine and ACMA.
The 2017 curricula will contain fully reviewed and revised training content reflecting changes to industry standards and federal regulations, including:

Updates to Inpatient Prospective Payment Systems (IPPS) payment policies/rates
Changes to CMS quality reporting criteria
Addressing Medicare Outpatient Observation Notice (MOON)
Subscribers can also expect the addition of an introductory pediatric case manager course with a focus on the family-centered care model and application of general case management principles to the child population.
Compass was made available to over 20,000 case managers and nearly 300 physician advisors nationwide in 2016. It has been praised by Dr. James Jones, system-wide Director of Care Management at Cone Health for automating, "Some very tedious processes around regulatory requirements, CEUs, and Orientation processes and…[bringing the] Department into the 21st Century."
To learn more about this comprehensive training system or to schedule a live demo, contact Aaron Van Son at productsales(at)acmaweb(dot)org or 501-907-2262. You can also find out more by visiting http://www.acmaweb.org/compass.
About ACMA:
Founded in 1999, the American Case Management Association (ACMA) is a national, non-profit, professional membership association, which strives to provide resources, solutions and support for Case Management and Transitions of Care professionals. ACMA is comprised of more than 6,300 members nationwide, including nurses, social workers, physicians and other professionals affiliated with case management. Through a variety of educational conferences and networking events at both the state and national level, ACMA provides its members with numerous opportunities to develop their skills, grow in their profession and learn from the experiences and practices of fellow members. For more information, visit http://www.acmaweb.org.
Contact:
Mark Burke, Communications and Social Media Strategist
ACMA
501-907-2262
theacma(at)acmaweb(dot)org
###