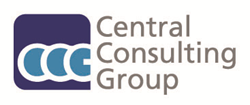 CCG has been with us since we launched the Deltek Partner Program in 2002," said Claus Thorsgaard, Executive Vice President of Global Sales at Deltek
Minneapolis, MN (PRWEB) February 28, 2017
Among the global partners attending the recent Deltek Global Partner Kickoff event, Central Consulting Group (CCG) was honored as Reseller of the Year by Deltek, the leading global provider of enterprise software and information solutions for project-based businesses.
The award recognizes CCG's accomplishment as the top reseller of Deltek Vision® software and related services in 2016. "CCG has been with us since we launched the Deltek Partner Program in 2002," said Claus Thorsgaard, Executive Vice President of Global Sales at Deltek. "We appreciate their loyalty and the value they bring to our mutual customers. We look forward to another great year working together in 2017."
"We're honored by the recognition," said Steve McTavish, President of CCG. "Thanks to Deltek's training and knowledge-sharing, our consultants have a deep technical understanding of the Vision ERP system, which allows us to develop customizations and workflow automations. By aligning Vision to customers' specific business processes, we help them get more value out of their system. It's a win for everybody."
This year's Deltek Global Partner Kickoff event was the largest ever, with hundreds of partners from around the globe gathered outside Washington, D.C., for three days of networking, breakouts and strategy sessions to accelerate Deltek's newly revamped and expanded partner program.
About CCG
Central Consulting Group (CCG) was the first reseller of Deltek Vision in 2002. We've grown to become one of the largest Deltek Platinum Partners because of our deep technical expertise. We serve leading architectural, engineering and professional services firms across North America by implementing and enhancing the value of the core Deltek Vision ERP system. Our consultants combine their extensive Vision experience and accounting knowledge to align Vision with customers' business processes through customizations, workflow automations and data integration. We also provide award-winning add-on financial and field services products for Deltek Vision through our EleVia Software subsidiary. http://www.centralconsultinggroup.com
About Deltek
Deltek is the leading global provider of enterprise software and information solutions for government contractors, professional services firms and other project-based businesses. For decades, we have delivered actionable insight that empowers our customers to unlock their business potential. 22,000 organizations and millions of users in over 80 countries around the world rely on Deltek to research and identify opportunities, win new business, recruit and develop talent, optimize resources, streamline operations and deliver more profitable projects. Deltek – Know more. Do more.® http://www.deltek.com