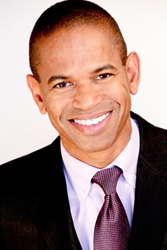 I am thrilled to partner with Komen San Diego, as we share similar goals - to save lives and pursue the best breast cancer treatments.
BEVERLY HILLS, CA (PRWEB) March 01, 2017
Breast Surgeon, Dr. Dennis Holmes of 90210 Surgery Medical Center will review minimally invasive cryoablation for the treatment of early stage breast cancer and where it fits in the treatment paradigm at Susan G. Komen San Diego's Annual Dinner Symposium, "Screens, Genes & The Choices We Make." The event brings together leading cancer and wellness experts to share the latest innovations in breast cancer research, treatment and holistic well-being. The symposium will take place on Thursday, March 16, 2017 at the San Diego Del Mar Marriott.
Dr. Holmes is an internationally renowned breast surgeon and cancer researcher currently serving as Interim Director of the Margie Petersen Breast Center at Providence St. John's Health Center and Interim Director, John Wayne Cancer Institute Breast Surgery Fellowship Program. Formerly, Dr. Holmes held the positions of Chief Breast Surgeon and Medical Director of the Los Angeles Center for Women's Health, and Chief Breast Cancer Surgeon, and Breast Cancer Research Committee Co-Chair at the University of Southern California Kenneth Norris Comprehensive Cancer Center. Dr. Holmes has been a pioneer in the field of minimally invasive breast surgery, including intraoperative radiotherapy, lymph node-sparing surgery and cryoablation
"I am thrilled to partner with Komen San Diego, as we share similar goals - to save lives and pursue the best breast cancer treatments," said Dr. Holmes.
Currently, the standard of care for early stage breast cancer is surgery (e.g. lumpectomy, mastectomy) and sentinel node biopsy followed by breast radiotherapy and adjuvant endocrine and/or chemotherapy. Although surgery offers tumor removal and margin verification, a major drawback of surgery is the cosmetic and functional impairment of the breast resulting from volume changes, scar formation, nipple displacement, sensation changes, skin/scar retraction, and re-excision rate.
Dr. Holmes was an investigator in the National Cancer Institute Z1072 Clinical Trial sponsored by the Alliance for Clinical Trials in Oncology. The trial examined cryoablation for the treatment of early stage breast cancer. In a 5-year multicenter study, cryoablation was shown to be 92% effective for complete ablation of invasive breast tumors ≤2 cm and 100% effective for complete ablation of invasive ductal breast cancer tumors <1.0 cm. Results from this breast cancer study (ACOSOG Z1072), which included a 5-year follow-up, were published in the Annals of Surgical Oncology. The Visica® 2 Treatment System developed by Sanarus Technologies, was the exclusive device used in the Z1072 study.
"Cryoablation is a very promising alternative to traditional surgery for early stage breast cancer. Cryoablation minimizes changes in breast volume and nipple position, and avoids prominent scars," explained Dr. Holmes. "The outstanding results of Z0172 inspired me to start the FROST Clinical Study, for which I now serve as Principal Investigator."
The FROST Clinical Study is the evolution of data from Z1072, which examines the rate of successful tumor ablation in patients treated with cryoablation of the primary tumor instead of surgical removal of early stage breast cancer. The FROST Clinical Study is currently enrolling women age 50 and older with core needle biopsy proven clinical stage I, T1, (≤1.5 cm) clinically node negative (N0), unifocal, hormone receptor positive and HER2/neu-negative invasive ductal carcinoma.
Cryoablation with the Visica 2 Treatment System is a nonsurgical option for patients that have been diagnosed with early stage breast cancer, is visible on sonogram, and has been confirmed with a biopsy. This procedure has many benefits including: under 30-minutes, local anesthesia, in-office, excellent cosmesis, cost efficient, and quick patient recovery. Cryoablation is a viable option to surgery that results in complete early stage tumor ablation.
About Dr. Holmes
Dr. Holmes serves in the leadership of several national surgical societies and is a frequent lecturer at national conferences. He is a member of the education committee of the American Society of Breast Surgeons. Dr. Holmes is a Fellow of the American College of Surgeons and was also recently selected as Board Chair and President of the TARGIT Collaborative Group, a national research and education organization. Widely respected by colleagues for his innovative approach to breast cancer care, Dr. Holmes has gained worldwide acclaim for his pioneering research in targeted intraoperative radiotherapy. Dr. Holmes believes wholeheartedly that, with proper treatment, most women diagnosed with breast cancer will live a long, fulfilling life—a life both richer and more meaningful than they could have ever imagined. Find out more at http://www.drholmesmd.com
About Sanarus Technologies
In 2001, the Visica® 2 Treatment System was the first device available for cryoablation of fibroadenomas. Since then, our system has been used to successfully treat thousands of patients. The Visica 2 Treatment System is FDA-cleared for the ablation of cancerous or malignant tissue and benign tumors. At Sanarus, we develop innovative solutions for the nonsurgical treatment of breast tumors. We are headquartered in Pleasanton, CA, and all our products are manufactured in the USA. Find out more at http://www.sanarus.com
ABOUT SUSAN G. KOMEN SAN DIEGO®:
Since its inception in 1995, Komen San Diego has granted more than $18 million to research and local non-profits who provide everything from free diagnostic mammograms, meal delivery, temporary financial aid, transportation and more. Seventy-five percent of every dollar raised in San Diego stays in San Diego County to fund breast health services for uninsured and underinsured women and their families. The remaining 25 percent funds international breast cancer research. In fact, next to the U.S. government, Susan G. Komen® is the largest funder of breast cancer research in the world. For more information, please visit http://www.komensandiego.org. Connect with us on Facebook and Twitter and Instagram.