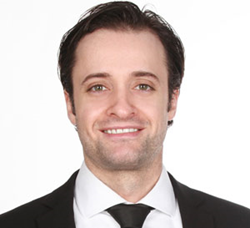 New York, NY (PRWEB) March 01, 2017
NYC based Integrated practice Living Well Medical, a long time leader in spinal decompression, chiropractic and physical therapy, is pleased to announce the addition of Orthopaedic Surgeon Dr. Donald E. Heitman. Dr. Heitman is a native of Suffolk County, NY, and graduated cum laude from Cornell University with a Bachelor of Science degree in biology. He then obtained his medical degree from New York University School of Medicine.
After medical school, Dr. Heitman completed his general surgery internship and Orthopaedic surgery residency at St. Luke's-Roosevelt Hospital Center, and trained at the Memorial Sloan-Kettering Institute and the Alfred I. DuPont Hospital for Children. He also served as chief resident in his final year of residency. Dr. Heitman is Board Certified with the American Board of Orthopaedic Surgery and is a fellow of the American Academy of Orthopaedic Surgeons. He also maintains memberships in the Arthroscopy Association of North America and the American Orthopaedic Society for Sports Medicine.
Dr. Heitman prides himself on working with an array of specialists in developing a plan individualized for each patient. Dr. Heitman also believes that patient education is key to empowering those that he aims to help. He has expertly treated the following conditions:
Rotator cuff tears
Shoulder impingement and instability
Arthroscopic surgery of the shoulder, hip, knee, and ankle
Labral tears
Cartilage and ligamentous injuries of the elbow
Hip impingement
Meniscal tears
Ligamentous injury of the knee
Patellofemoral pain and instability
Cartilage injury of the knee
Unicompartmental knee arthritis
Ankle instability
Cartilage injuries of the ankle
Living Well Medical prides itself on providing Manhattan's most prolific options in non-invasive and non-surgical methods. Patients who exhaust non-surgical options, are in too much pain for chiropractic and physical therapy based plans, will be helped by the addition of Dr. Donald E. Heitman. The staff of specialists and doctors at Living Well Medical are excited to work alongside Dr. Heitman.