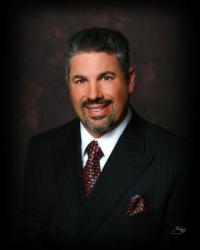 I look forward to meeting everyone at the March Board Meeting in Charlotte, NC and working to advance the Association's goals and mission... Rick Stanzione, RFC
Middletown, OH (PRWEB) February 28, 2017
As the president and CEO of R & R Group, Inc. dba R & R Group Insurance Services, Rick Stanzione, RFC® has consistently been a leader in the financial services field as exemplified in his many achievements and recognitions – Top of the Table member of the Million Dollar Round Table, past president of NAIFA, (Bonneville Chapter in Ogden, Utah), book author, gifted speaker and seminar presenter. Rick is passionate about his career and the people he serves. His greatest satisfaction comes from meeting people and helping them achieve their financial goals and objectives thus his company motto "Building Relationships to Last a Lifetime!"
Rick completed his under-graduate studies at Penn State University and earned his Bachelor's Degree from Edinboro State University. He did post graduate studies at Temple University and Edinboro University. He began his career in the Financial Services industry in 1978 and formed R & R Group, Inc. in 1984. His passions for family, clients, church and community form his foundation for serving and helping people.
Working with the Board of Directors and the IARFC Team, Rick will be guiding the progress of the IARFC membership goals. "I am honored, humbled and consider it a privilege for the opportunity to serve on the IARFC Board of Directors," related Stanzione. "I look forward to meeting everyone at the March Board Meeting in Charlotte, NC and working to advance the Association's goals and mission."
The IARFC has been promoting its mission for over 30 years. Most important to their stakeholders is an adherence to and promotion of ethical behavior. For members, it is focusing on continuing professional education. IARFC Board Chairman H. Stephen Bailey, RFC® weighs in on the importance of the Board's involvement. "I welcome our newest member Rick Stanzione to the Board and of course our returning experienced members who were re-elected. This year I expect you will hear a lot from us as we work to reenergize our role in the promotion of our elite group of financial consultants."
For more information on the Association and its contributions to the financial services community, visit the IARFC website.