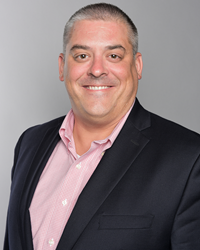 ResMan is effectively transforming the space which is something I wanted to be part of at the end of the day.
Plano, TX (PRWEB) March 02, 2017
ResMan®, a leading provider of multifamily management software solutions announced the addition of industry veteran Scott Holcomb to the sales organization to support the expansion of ResMan's footprint across the United States and Canada. Holcomb will serve as a Regional Vice President of Sales, and brings with him an extensive background in multifamily business development.
Greg Demski, Senior Vice President of Sales, said of Holcomb's hiring, "Scott brings extensive multi-family experience and a recognizable enthusiasm to ResMan. As we continue to grow our reach in the industry, Scott will be a great ambassador to current and future ResMan partners."
Holcomb's experience over the last ten years has enabled him to successfully guide multifamily investors and management companies through software selection that aligned with their overall performance goals and financial objectives. Most recently, he was responsible for helping clients navigate through BI tools that would provide insight into their operations. Scott will be able to utilize his experience and understanding of the market, allowing ResMan to meet the growing demand for an alternative property management solution in the space.
Holcomb joins ResMan at an opportune time. Focused on transforming the multifamily software industry, the ResMan Plus Innovation Network allows freedom of choice through an Open API, giving ResMan users the ability to craft a property management solution based on their individual needs and budget.
"The Open API is a very attractive feature for property management companies because they are tired of being locked into using the software company's vendors of choice which are often their in-house solutions," states Holcomb. "With ResMan Essentials and the ResMan Innovation Plus Network, our partners can build on the most robust core solution available with vendors that best meet their needs as a property management company. The level of integration and support provided by the ResMan Client Services Organization provides our customers a level of efficiency that our competition has yet to accomplish with their own add-on services. ResMan is effectively transforming the space which is something I wanted to be part of at the end of the day."
About ResMan:
ResMan® is the fastest growing property management software solution in the multifamily industry. In an age of new ideas, ResMan prides itself on recruiting some of the brightest minds in the industry to deliver intuitive software and industry-leading customer experiences. Built on a single platform: ResMan's Multifamily Solution Suite provides a highly intuitive solution to meet both operational and accounting needs for the multifamily owner/operator. The foundation of Multifamily Solutions Suite is the Essentials Platform which delivers the most robust core in the industry, providing easy-to-use automation tools that improve operational effectiveness and productivity for Conventional and Affordable Housing Property Management. Through dedicated and collaborative partnerships between ResMan and their integrated strategic partners, consumers can take advantage of best in class solutions with single sign-on and support from ResMan's dedicated client services team.
For more information, visit http://www.myresman.com