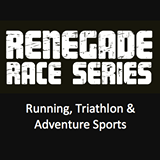 "We focus on team effort and having fun," says Coach Pam.
Irvine, California (PRWEB) March 03, 2017
Join SBR Coaching in the fight against Primary Immunodeficiency with a six-week training program for the upcoming Dina LaVigna Breath of Life Ventura Triathlon on May 20.
The Breath of Life Fund is dedicated to the loving memory of Dina LaVigna, a very special person diagnosed with a disease called Primary Immunodeficiency (PI). PI is a set of hereditary disorders that is caused by a defect in genes responsible for the development of the immune system and afflicts over 10,000,000 people worldwide.
The Breath of Life Ventura Triathlon is hosted by Renegade Racing, a local company that "puts on the best, safest races in Southern California," says SBR Coaching owner, "Coach" Pam Nichol.
SBR Coaching's training for the Ventura Triathlon begins on April 8 for six weeks in South Orange County. Training will include four open water swim sessions, training on race course and a practice triathlon to help get you ready for this Sprint triathlon.
"We focus on team effort, having fun and training with like-minded folks," explains Nichol. "The athletes have all become really good friends."
Sign up by March 15, and receive $25 off the Ventura Triathlon training session. For more information, go http://www.octriathloncoach.com or email "Coach Pam" at coach_pam(at)sbcglobal(dot)net.
If you are looking for a more personalized training experience, "Coach Pam" also offers one-on-one coaching sessions that will help you achieve your peak triathlon racing performance.
About SBR Coaching
Owner Pam Nichol has 12 years of experience as a USAT Level 1 Triathlon Coach, receiving her certification in 2005 at the University of Texas in Austin. She continued her education in 2006 at the USAT USA Triathlon, "Art & Science of Triathlon" in Colorado Springs. She is also an ACSM certified Personal Trainer, Masters Swim Coach and Boot camp Instructor.
Nichol has coached hundreds of adults and children in both group and individual settings in the three disciplines — swim, bike and run. She also conducts group and open water swim lessons at various lake and ocean venues in Orange County. Nichol has completed over 80 triathlons in the last 20 years, including one Ironman and three Half-Ironman finishes. She is also an Olympic distance National qualifier.