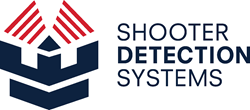 NASHVILLE, TN (PRWEB) March 03, 2017
Herring Technology is pleased to announce that it has become an official dealer for Shooter Detection Systems (SDS) to bring the company's industry-leading Guardian Indoor Active Shooter Detection System to its customers.
Herring Technology works diligently to offer clients in Middle Tennessee and throughout the country the best, most advanced security and protection systems available. This alliance with Shooter Detection Systems enables Herring Technology to provide the ever-growing greater Nashville area with an added layer of threat detection and protection.
"We are very pleased to offer The Guardian Indoor Active Shooter Detection System to our clients," said Tom Herring of Herring Technology. "Our corporate, institutional, and education clients can now all benefit from this state-of-the-art gunshot identification software which immediately detects gunshots, notifies key personnel, and initiates lock-down procedures as specified in the event of an emergency involving an active shooter."
Hospitals, healthcare facilities, airports, educational institutions, and more can benefit from the protection that The Guardian Indoor Active Shooter Detection system offers. The system's advanced acoustic gunshot identification software is combined with infrared gunfire flash detection to produce the highest performing, fully automatic, and most accurate gunshot detection technology available.
"With our background in providing gunshot detection technology to the military, our standards of excellence are very high and do not end with technology performance, they extend to our Dealer Network," said SDS CEO Christian Connors. "We are proud to have Herring Technology join SDS and feel confident they will represent SDS with a high level of product and customer service as we expand throughout the Middle Tennessee region."
Herring Technology and SDS clients enjoy the highest rate of detection without false alarms. The revolutionary shooter detection system instantaneously:

Detects gunfire.
Relays the information -- via a floor plan map with shot location -- by text, email, or other notification pathways to key personnel and building occupants.
Integrates with security systems to call up surveillance cameras in the incident area.
Initiates lock-down procedures.
Sends mass notification alerts to desktops and mobile devices.
Provides immediate notification to first responders.
About Herring Technology
Headquartered in Nashville, TN, Herring Technology is proud to be Middle Tennessee's "Physical Security Professionals." Utilizing state-of-the-art equipment in access control, video surveillance, intrusion alarms, shooter detection systems, lighting, fencing, and physical barriers, Herring protects valuable assets. The security professionals at Herring Technology work closely with clients to determine assets and the probability of threats to develop custom, client-focused solutions.
About Shooter Detection Systems, LLC
Shooter Detection Systems is the world leader in indoor gunshot detection technology. Developed in conjunction with the Defense Advanced Research Projects Agency (DARPA) and Raytheon, SDS' gunshot detection systems utilize the most advanced and proven shooter detection technologies available in the commercial market. SDS is focused on saving lives through the use of proven, military-grade technology designed by the world's foremost scientists. The company's technology is currently deployed in airports, schools, healthcare facilities, Fortune 500 corporations, municipal buildings, court systems, major utilities, manufacturing plants, high-rise office buildings, and government and private buildings. For more information, visit our website at http://www.shooterdetectionsystems.com or call 1-844-SHOT911. Follow Shooter Detection Systems on Twitter @shooterdetect.