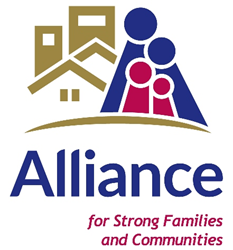 Milwaukee, Wis. (PRWEB) March 02, 2017
Ron Clewer will join the Alliance for Strong Families and Communities as chief operating officer on April 10, 2017, where he will manage the strategic direction and core operating activities of the organization. Clewer is currently CEO of the Rockford Housing Authority and Bridge Rockford Alliance in Rockford, Illinois. Bridge Rockford Alliance is a member organization of the Alliance.
"I am delighted Ron Clewer is joining the Alliance as our COO. I have every confidence he will ensure we fully execute on our strategy, with and through our strategic action network, to advance a healthy and equitable society so that all people can reach their full potential," said Susan Dreyfus, president and CEO of the Alliance. "Our members will find Ron to be an invaluable asset to our network."
The Alliance is a national organization headquartered in Washington, D.C., with operations in Milwaukee, Wisconsin. It is dedicated to achieving a vision of a healthy and equitable society. Clewer will be based at the Alliance's national operations center in Milwaukee. He replaces John Schmidt, who decided in late 2016 he would leave the Alliance this month after 10 years of service.
As the Alliance COO, Clewer will ensure the organization's accountability to highest performance and achievement, and will be tasked with overseeing growth and outcomes and maintaining long-term sustainable operations and revenues.
He also will work to support the organization's strong culture of teamwork and collaboration, professional development, and accountability, as well as remove barriers that stand in the way of accomplishing both team and organizational goals.
"As a member of the Alliance strategic action network, I often saw where the values of the Alliance and Bridge Rockford Alliance overlapped, making leaning in to change easy," said Clewer. "I look forward to aiding the Alliance in achieving its vision and goals."
As CEO of the Rockford Housing Authority and Bridge Rockford Alliance, a nonprofit Community Development Corporation, Clewer has been instrumental in developing creative community-building initiatives that focus on the root causes of poverty and integrate human services and other supports with housing.
Using a belief that health starts at home, he has redirected focus to the integration of housing with the social determinants of health to ensure that all residents have equitable opportunities and can lead their lives to reach their full potential. The Rockford Housing Authority and Bridge Rockford Alliance operate under a combined annual budget of $26 million and have grown to have $120 million in assets.
In addition to his work with Bridge Rockford Alliance, Clewer served as an advisor to the Department of Housing and Urban Development. His work earned him the Mary K. Nenno Advocacy Award recognizing him for outstanding and innovative achievement in legislative advocacy.
About the Alliance: The Alliance for Strong Families and Communities is a strategic action network of thousands of committed social sector leaders driving to achieve a healthy and equitable society. We aggregate the very best sector knowledge and serve as an incubator for learning and innovation to generate new solutions to the toughest problems. We accelerate change through dynamic leadership development and collective actions to ensure policies and systems provide equal access and opportunity for health and well-being, educational success, economic opportunity, and safety and security. Go to alliance1.org for more information.