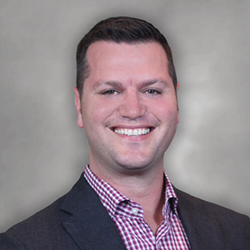 By partnering with ARTEC-IT, we can offer our clients new, powerful solutions
Atlanta, GA (PRWEB) March 07, 2017
Corus360, a technology-led organization that strives to empower clients through people, technology, and resilience, today announced its new partnership with ARTEC-IT Solutions.
The partnership allows Corus360 to deliver ARTEC-IT Solution's innovative document management and global archiving solutions to their customers. ARTEC-IT Solutions is a market leader in managing unstructured information with over 6,000 installations worldwide in more than twenty countries.
"We are excited about our new strategic partnership with Corus360," said Friedhelm Peplowski, SVP of Global Sales and Marketing at ARTEC-IT Solutions. "We are impressed with the talent of their people, their contagious spirit, and their commitment to teamwork and customer satisfaction. Corus360 is one of the most innovative technology companies in the southeast. This partnership is an opportunity for ARTEC to team with them to provide state of the art e-Discovery, Compliant Archiving, and Information Management solutions for their customers."
ARTEC-IT's solutions feature high reliability, simple implementation and maintenance, and unlimited scalability with an attractive price-performance ratio. Corus360 now offers the entire suite of ARTEC-IT solutions spanning the areas of global eDiscovery, data security, archiving, information management, business intelligence, and compliance and governance.
All of ARTEC-IT's solutions share a common goal, which is to help organize information and store data in a secure way that's easy to set up and use while providing powerful search and restore capabilities that comply with applicable legal regulations.
"85% of the data businesses are generating today is unstructured, and the amount of unstructured data present in the workplace is growing at 15 times the rate of structured data." said Justin Hall, VP of Strategy and Architecture at Corus360. "By partnering with ARTEC-IT, we can offer our clients new, powerful solutions that have been designed to manage that type of data growth."
About ARTEC-IT
Founded in 1995, ARTEC-IT develops specialized software, hardware, and integrated appliance solutions for the purpose of managing digital information to ensure uninterrupted business operations. ARTEC-IT's products provide organizations with the means to efficiently secure, search, and restore information from e-mail messages, documents, files, and voice and phone conversations. To learn more, visit their web page here.
About Corus360
Corus360 is an innovative solutions company that empowers organizations to build, transition, and ultimately transform their environments to reach desired outcomes by selecting the right people, implementing ideal technologies, and planning for seamless resilience. For more information, visit http://www.corus360.com.