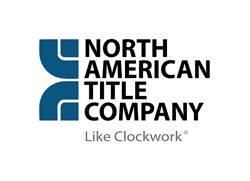 Like many companies, North American Title is very cognizant of the evolving demographics of U.S. homebuyers. The launch of this Spanish-language website is our first step to better serve the Spanish-speaking community.
Miami, Fla. (PRWEB) March 07, 2017
North American Title Co. (NATC) has launched a new Spanish-language website to be a resource for Spanish speakers who are navigating the homebuying process. Located at http://www.nat.com/Spanish, the website focuses on content explaining how title insurance protects a homebuyer. It includes three new Spanish-language videos as well as several informational brochures to download.
"Like many companies, North American Title is very cognizant of the evolving demographics of U.S. homebuyers," said Tom Fischer, president of North American Title Group LLC, NATC's parent company. "While we have spent a good deal of time and effort focusing on millennials, they are only a part of the evolving marketplace. Another notable demographic change is the growing impact of Spanish-speaking homebuyers. The launch of this Spanish-language website is our first step to better serve this community."
Otto Suarez, national marketing director for North American Title Group, added, "We are very excited to introduce some Latin flair to our online presence. We know Hispanics are very committed to pursuing homeownership as part of the American Dream. This website will assist them in better understanding title insurance and will eventually contain additional content about the homebuying and selling process, much as our English website does at http://www.nat.com."
At a time when overall U.S. homeownership rates have dropped to the lowest levels in nearly 50 years, Hispanics increased their homeownership rate for the past two years. According to the National Association of Hispanic Real Estate Professionals (NAHREP), Hispanics were the only ethnic demographic that showed an improvement, to 45.6 percent in 2015 and to 46.0 percent in 2016. NAHREP attributed the increase to Hispanics' "high workforce participation and the fervent desire to own a home."
Suarez noted NATC's Spanish videos are also located on the company's YouTube channel, at http://www.youtube.com/natcvideo. They include "Understanding Title Insurance," "Protect Your Homeownership" and "Advantages of an Owner's Title Policy."
"Our goal is to make the homebuying process a bit easier for those in the marketplace who only speak Spanish, or those who speak and understand English but prefer to research more complex topics in their native Spanish," said Suarez. "We also hope they will consider using North American Title to handle their closing or settlement."
About North American Title
With well over 1,000 associates and a vast network of branches from coast to coast, North American Title Group, LLC (NATG) is among the largest real estate settlement service providers in the United States. Consisting of both agent and underwriter operations, NATG reported annual net revenues in fiscal 2015 of $229 million. The company also has the resources and stability of a wholly owned subsidiary of an S&P 500 company with over $14.4 billion in assets (fiscal year ending Nov. 30, 2015). North American Title's agency network operates nationally under the name North American Title Co. (NATC) and similar names in 19 states: Arizona, California, Colorado, Delaware, Florida, Illinois, Indiana, Maryland, Minnesota, Nevada, New Jersey, New York, North Carolina, Ohio, Pennsylvania, South Carolina, Texas, Utah and Virginia, in addition to the District of Columbia. Through our relationship with our expanding affiliate network, NATC provides real estate settlement services in all 50 states. NATG is headquartered in Miami, Florida. To learn more, visit http://www.nat.com