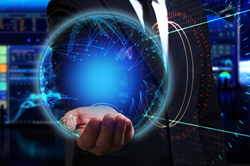 Companies who adapt will thrive and those who lag behind risk fading into obscurity.
Boston, MA (PRWEB) March 07, 2017
Artificial Intelligence is pushing companies to a new tipping point as it begins to touch every aspect of business. Just as tech transformed many industries and rendered others obsolete, artificial intelligence and data science will be even more transformative.
Traditional sources of information, married with data lakes and new modeling techniques in machine learning, deep learning and artificial intelligence are opening many new opportunities across the entire industry spectrum. Companies who adapt will thrive and those who lag behind risk fading into obscurity.
To discuss these challenges and opportunities, ODSC is hosting an exclusive executive event to bring together leaders from the business community to meet data science and AI innovators. The CxO Summit will be hosted at the Boston Hynes Convention Center on May 3rd and will explore the business opportunities and challenges related to AI and Data Science.
The CxO Summit is co-located with the Open Data Science Conference (ODSC) East, one of the largest applied AI and data science conferences on the planet. The summit will bring together top industry executives and CxOs to help you understand how AI and data science will transform your business including, healthcare, insurance, retail, bio/pharma, finance and manufacturing.
Learn how AI and Data Science techniques are creating exciting new business opportunities and prepare your company for the next wave of innovation by learning how to leverage deep learning,machine learning, sentiment analysis and many other topics
Full details of the event are listed available on the CxO website.