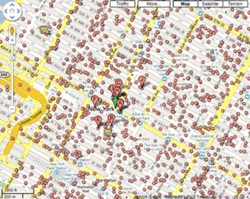 "The Providers Enjoy Immunity Under The Communications Decency Act" is the heart of the issue as what constitutes immunity and true interpretation of the law.
Washington DC (PRWEB) March 07, 2017
There are many legal issues arising out of the unfolding case of the Locksmiths vs the Search Engines. In their Motion to Dismiss, the search engines allege they are not responsible for their content.
According to the motion, they are allowed to say anything with immunity under the Federal Communications Decency Act.
The Locksmiths of America class action lawsuit allege the search engines are responsible, unless a reference can be found from another search engine, web page, link or source, as the CDA requires not the Google, Bing and Yahoo as the source.