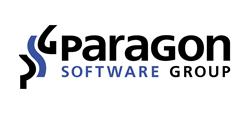 Paragon Software Group, a leader in hard disk management and backup & disaster recovery (BDR) technology, today announced VM Copy Tool, a time-saving solution for copying virtual machines (VMs) within or between VMware infrastructures.
Irvine, Calif. (PRWEB) March 07, 2017
Paragon Software Group, a leader in hard disk management and backup & disaster recovery (BDR) technology, today announced VM Copy Tool, a time-saving solution for copying virtual machines (VMs) within or between VMware infrastructures.
Now available, VM Copy Tool is designed as a value-added utility for Paragon Protect & Restore (PPR), an award-winning BDR solution offering protection for physical, virtual and hybrid IT environments in a single product. The VM Copy Tool is sold as a bundled solution with Paragon's Hard Disk Manager, a leading suite of disk management and system optimization utilities that optimize productivity for enterprise IT executives as well as small to midsize businesses (SMBs). These solutions are distributed through Paragon channel partners across North America.
Unlike competitive solutions, VM Copy Tool fully encapsulates the target VM, including its current state, all available snapshots and connected external devices. It supports VM environments even when clusters or shared storage are not in use, and even if the VMware license doesn't allow utilizing vMotion technology. By leveraging the native VMware NFC (Network File Copy) and Paragon's proprietary data transfer technology, the VM Copy Tool can easily perform ad-hoc backup and deployment of individual or multiple virtual machines from one ESX(i) host or vCenter to another.
"The challenges of migrating VMs are significant for IT organizations of all sizes, creating IT headaches that tend to spiral," said Tom Fedro, President, Paragon Software Group Corp. "This new standalone utility addresses those challenges while demonstrating Paragon ingenuity at its finest. Easy to use and a significant time saver, it simplifies migration of a VMware VM along with its snapshot tree to a new host via the GUI, while the Command Line Interface provides a means to batch process multiple VMs simultaneously."
Key features and benefits of the VM Copy Tool include:

Supports any ESX or vCenter from 4.1 update 3 up to 6.5
Object-oriented data processing for optimal performance
Copies VM files without registering virtual machines in the inventory of the virtual infrastructure
Recovers VMware virtual machines and their snapshot trees from one ESX host or vCenter to another while registering the VMs in the inventory (this operation is called "deployment" in terms of the program)
Configurable to save all time stamps or only the latest snapshot while copying
Enables copying of virtual machines along with their connected external devices, such as ISO-images
Transfers virtual machines between different vSphere environments
Supports independent disks (it copies the current state of powered off VMs without snapshots)
Supports linked disks, also known as "linked clones"
Powerful Add-on Tool for Paragon Protect & Restore "Unified Site" BDR Software
The VM Copy Tool is a powerful add-on solution for PPR, which is designed for use by IT professionals who manage infrastructures of all types and sizes—ranging from one server to thousands. PPR offers agent-based and agentless data protection options, along with no-hassle, set-it-and-forget-it configuration and operation. With PPR, SMBs benefit from:

Centralized physical and virtual machine backup and recovery
Storage requirements reduced by up to 80 percent via PPR's powerful deduplication engine
Application-level granular recovery included at no additional cost
Leveraging virtual machines for robust and cost-effective disaster recovery strategies
Lower total cost of ownership from the time implementation begins and for many years to follow
PPR can be purchased via Paragon's Unified Site License, a disruptive licensing model designed to take the time and hassle out of BDR sales for channel partners, while also streamlining the purchase and administration process for their SMB customers. A single SKU covers all servers, VMs and workstations for backup and recovery—along with best-in-class replication at no additional cost.
For more information on the PPR – VM Copy Tool, visit the Paragon Software website.
About Paragon Software Group
Paragon Software Group is an innovative software developer focused on two dynamic growth markets. The company's comprehensive product line for the data storage market addresses the needs of data security, storage and management for PCs, servers and networks. A second portfolio of products focuses on mobile productivity applications for handheld devices. Founded in 1994, Paragon Software Group has offices in the USA, Germany, Japan, Poland, Russia and China, delivering its solutions to consumers, small business and enterprise clients worldwide through a network of Value Added Resellers, distributors and OEMs as well as online through the company website. Paragon Software Group provides technology to a host of world-class companies and partners, including Cisco Systems, Dell, HP, Western Digital Corp., ASUS, Seagate, Toshiba, LG Electronics, Logitech, Buffalo, Acer, EMC/Iomega, Siemens, Lenovo, Microsoft, Motorola, Nokia, and more. For more information, please visit the company website at http://www.paragon-downloads.com.